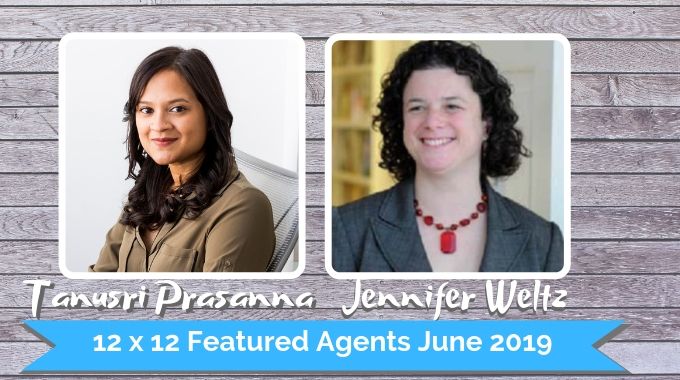 Tanusri Prasanna and Jennifer Weltz – 12 x 12 Featured Agents June 2019
It's almost June! 2019 Little GOLDen Book members of 12 x 12 will be able to choose one of two agents to submit their manuscript to each month.
Tanusri Prasanna of Foundry Media will be accepting picture book submissions from 12 x 12 GOLD members June 1-15. Jennifer Weltz of Jean V. Naggar Literary Agency will be accepting picture book submissions from 12 x 12 GOLD members June 16-30. Tanusri's profile appears first, followed by Jennifer's. Please read BOTH and then decide who would be the best fit for your work.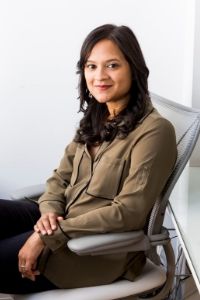 Tanusri Prasanna
A little bit about Tanusri:
Tanusri was born and raised in India, and has strong roots in the sub-continent. She comes to publishing from a background in law, holding an LLM from Harvard Law School, and a PhD in jurisprudence and human rights law from Oxford University. At Foundry, Tanusri represents adult non-fiction and children's books.  In the children's space, she's drawn to well-plotted middle-grade and young adult fiction (both contemporary and fantasy) written with heart and humor, smart, meaningful and funny picture books, and voice-driven children's nonfiction featuring fascinating aspects of our world.
Here is what Tanusri had to say when asked what she is looking for in picture books today:
"Smart, funny, high-concept texts with a strong hook, meaningful texts, and books that celebrate the everyday life and experiences of children from different kinds of backgrounds. I'm not looking for rhyming texts (unless they have a really interesting premise like Iggy Peck Architect for e.g.), overly sentimental stories or issue-based texts."
Here are a few resources for Tanusri: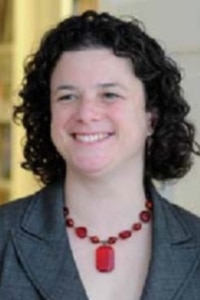 Jennifer Weltz

A little bit about Jennifer: 
"As President of JVNLA, Inc. (The Jean V. Naggar Literary Agency, Inc.), Jennifer Weltz , has made thousands of deals domestically, internationally and for film for over two decades.  She represents, Fiction, Non-fiction and Children's Book authors in multiple genres.  Her interests are varied but she always looks for strong writing, plot, and voice married to a unique story.
Jennifer has been a keynote speaker as well as moderated and participated in panels on publishing for Digital Book World, the AAR, the BEA, The Romantic Times Convention, The Historical Novels Convention, PNWA etc… She is also a guest lecturer for Pace University and the University of King's College."
We asked Jennifer what she's looking for in picture books. Here's what she had to say:
"I am interested in stand out characters as opposed to sweet stories.  I also love funny!"
Here are some resources for Jennifer:
Please note Little GOLDen Book Members may only submit to ONE of these agents. Please choose the agent who is the best fit for you and your manuscript. GOLD members, please find full guidelines in the Submissions Station.
Submissions will only be accepted for Tanusri Prasanna from June 1st – June 15th at 6pm ET/3pm PT.
Submissions will only be accepted for Jennifer Weltz from June 16th – June 30th at 6pm ET/3pm PT.
Please double check the times on your submissions. Anything received before or after the submissions window is open will be disqualified and you will not be able to submit again this month.
Good Luck!
Want to make sure your submissions are tip-top? Grab this 7-Step Submissions Checklist.