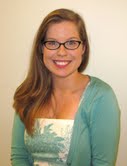 Samantha Bremekamp started her career in publishing in 2008, and quickly realized that she preferred working directly with authors from the other side of the industry. She runs critique groups and writing groups for fun, as she also loves to write and help others to fulfill their writing ambitions. She is fully aware of how hard of an industry it really is in this day and age.
Her favorite writing is children's, middle grade, young adult, and new adult. There is something so pure about each building block of life these book groups represent. Although there may be a difference between a three year old and a 33 year old, maybe, Samantha finds that all of life's challenges in these age groups really show the potential for amazing growth in a character.
Samantha's background is in English literature, communications, and Spanish. She really thinks that if a writer is confident and believes in their work, their work will show that without having to showboat to prove it via a pitch.