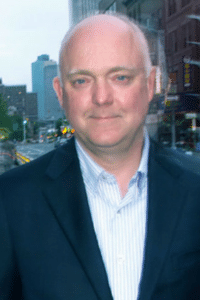 Rick Richter brings 30 years of diverse publishing experience to Aevitas Creative Management. He served for over a decade on the Executive Committee of Simon & Schuster in the roles of President, Children's Publishing, and President, Sales and Distribution and he co-founded the prestigious children's publisher Candlewick Press. Most recently, Richter co-founded the digital media startup, Ruckus Media.
Richter has overseen and participated in the editorial, marketing, sales and publicity efforts supporting some 6,000 books over the course his career, focusing on the categories Children's through New Adult. Franchise bestsellers published under his supervision include; He's Just Not That Into You (Simon Spotlight Entertainment), Yes Man (SSE), City of Bones – Mortal Instruments (McElderry), The Uglies Series, (Simon Pulse), The Spiderwick Chronicles (S&S), Guess How Much I Love You (Candlewick), Olivia (Atheneum), and the successful re-launch of classic properties Eloise and Raggedy Ann, working closely with the estates of Kay Thompson and Johnny Gruelle.
As an agent, Richter is most interested in New Adult topical fiction and non-fiction, Young Adult in all forms, Middle Grade titles that are humorous or literary in nature, and Picture Books with strong central characters capable of being sustained over several books. Richter also has a passion for narrative non-fiction in the areas of History and Military History.
Rick Richter holds a B.A. in English from Skidmore, and currently serves as a Board Trustee of Connecticut Public Broadcasting and The Letterform Archive. He is an advisor to Inscribe Digital and the literacy initiative First Book, and is a former Chairman of The Children's Book Council and the UJA Publishing Board.