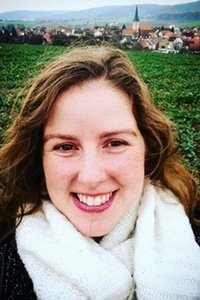 Natascha Morris spent most of her childhood in a leather chair with her nose in a book. Formerly an editorial assistant at Simon & Schuster, her passion for books across genres and her desire to find amazing talent drove her to make the transition from editorial to literary agent at BookEnds Literary.
Her editorial philosophy stems from the idea that all books should be well written and entertaining.  Some of her favorite authors include Molly Idle, Sherwood Smith, Ann Rinaldi, Sabaa Tahir, and Meg Cabot.  A Texas native, Natascha can often be found hunting for the best Tex-Mex in New York. Outside of reading, she is interested in urban farming and cooking.
Natascha is looking for artists that speak to her creatively.
Here is what Natascha had to say when asked what she is looking for in picture books today:
"I really enjoy lyrical picture books, like Love Is. I am looking for quirky, humorous picture books with a commercial hook and narrative nonfiction. I'm trying to steer clear of quieter picture books at the moment."