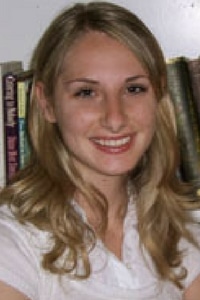 Natalie Lakosil is an agent at the Bradford Literary Agency. An honors graduate of the University of San Diego, California, Natalie holds a B.A. in Literature/Writing. After nearly four years at the Sandra Dijkstra Literary Agency and a brief dabble in writing author profiles and book reviews for the San Diego Union Tribune, Natalie joined the Bradford Agency in February of 2011.
Natalie is drawn to talented, hard-working new authors with a fresh, unique voice and hook. Her specialties are children's literature (from picture book through teen and New Adult), romance (contemporary and historical), cozy mystery/crime, upmarket women's/general fiction and select children's nonfiction. Her interests include historical, multi-cultural, magical realism, sci-fi/fantasy, gritty, thrilling and darker contemporary novels, middle grade with heart, and short, quirky or character-driven picture books. She is always drawn to an open and positive attitude in an author, professionalism, good grammar, and fantastical, beautifully written, and engaging plots.
Natalie is not looking for: Inspirational novels, memoir, romantic suspense, adult thrillers, poetry, screenplays.
Natalie is a member of RWA and SCBWI.
The Bradford Literary Agency is a boutique agency located in sunny San Diego, California. Founded in 2001, it is an editorial-focused agency that prefers to work closely with its authors in helping to build strong, sustainable careers.
Read more about the agency on their website or Facebook, and follow Natalie on Twitter @Natalie_Lakosil!