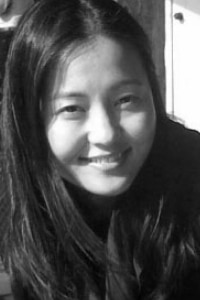 Minju Chang joined BookStop Literary Agency in 2006. She represents both fiction and nonfiction in all children's book categories: picture books, chapter books, middle-grade, graphic novels and YA. She also represents illustrators.
Minju is looking for a wide range of picture book projects, everything from lyrical and thought-provoking to quirky and laugh-out-loud hilarious. She is always on the lookout for an unusual and authentic "insider" point of view, stories that shift her perspective of the world, and vivid settings that make her want to linger and explore.
On her wish list beyond picture books: evocative magical realism; heartwarming MG and YA with clever and gutsy characters; realistic and fantastical graphic novels for ages 5 and up; strong female characters in all genres; narrative non-fiction with a timely hook; voice-driven historical fiction; and re-imaginations of the literary canon (esp. Austen, Brontë sisters, Dickens, and Collins).