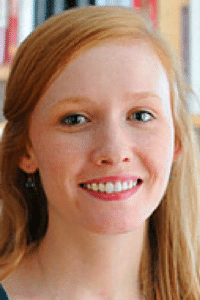 Laura Biagi joined Jean V. Naggar Literary Agency in 2009. She is actively building her own client list, seeking adult literary fiction and young readers books. She also handles the sale of Australian and New Zealand rights for the agency. She has worked closely with Jean Naggar and Jennifer Weltz on their titles, as well as Jennifer Weltz on the submission of JVNLA's titles internationally.
Laura's writing background has honed her editorial eye and has driven her enthusiasm for discovering and developing literary talent. She studied creative writing and anthropology at Northwestern University. As a writer, she has participated in workshops at the Squaw Valley Community of Writers, the Juniper Summer Writing Institute, and the New York State Summer Writers Institute. She is the recipient of a Kentucky Emerging Artist Award for fiction writing.
Laura grew up in a small town in Kentucky and maintains a fondness for Southern biscuits and unobstructed views of the stars.