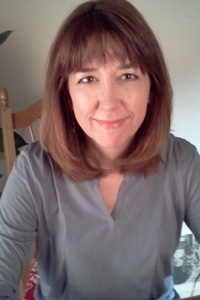 Laura Backes is publisher of Children's Book Insider, The Children's Writing Monthly and co-founder of The Children's Writing Knowledge Base, an online membership community for aspiring and published children's authors (www.CBIClubhouse.com).
She is also co-creator of www.writeforkids.org, a site about children's books and the publishing industry, and Picture eBook Mastery (www.pictureebookmastery.com), a course on how to use Amazon's KDP Kids' Book Creator software to create illustrated ebooks for children.
A 27-year veteran of the publishing industry, Laura has worked in publicity, subsidiary rights, and as a literary agent and freelance editor. She's the author of Best Books for Kids Who (Think They) Hate to Read (Random House), and technical editor of Writing Children's Books for Dummies (Wiley). Her articles have been featured in The Writer and Writer's Digest magazines, the 2012 edition of Children's Writer's and Illustrators' Market, and she has consulted on children's apps created for branded characters by www.LivoBooks.com.
Laura lives in Fort Collins, CO with her husband/business partner Jon, and their teenage son Matt.