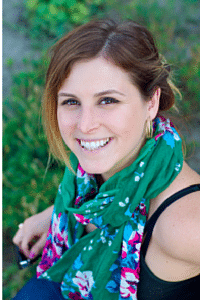 Kathleen Rushall joined Marsal Lyon in 2011. She represents writers for all age groups of children's literature, including picture books (fiction and non-fiction), middle grade, and young adult novels. The most important element that draws Kathleen to any project is a strong voice and unforgettable characters.
In addition to her children's list, Kathleen also represents select adult non-fiction and is interested in mind/ body/ spirit books as well as metaphysical and spiritual topics such as yoga,  holistic medicine, crystal healing, tarot reading, feng shui, and mindfulness.
A few of Kathleen's recent or soon to be published books include BACKHOE JOE by Lori Alexander (Harper Collins), CUT ME FREE by J.R. Johansson (Farrar, Straus and Giroux), THE ONE THING by Marci Curtis (Hyperion), IT'S RAINING BATS AND FROGS by Rebecca Colby (Feiwel and Friends), FOREST FAIRY CRAFTS by Lenka Vodicka and Asia Currie (C & T Publishing), BHAKTI FLOW YOGA by Rusty Wells (Shambhala), THE JOY OF YOGA by Emma Silverman (Sky Horse), THE STARS TURNED AWAY by Lisa Maxwell (Simon Pulse), PAPER WISHES by Lois Sepahban (Margaret Ferguson, Macmillan), HOW TO OUTRUN A CROCODILE WHEN YOUR SHOES ARE UNTIED by Jess Keating (Sourcebooks), FIRSTS by Laurie Elilzabeth Flynn (St Martins Press), GIRL RUNNING by Annette Pimentel (Nancy Paulsen Books), and LADY PANCAKE AND SIR FRENCH TOAST by Josh Funk (Sterling Children's).
Kathleen graduated from Seattle University with her bachelor's degree in English and minor in fine arts. She moved back to her hometown of San Diego to earn her master's degree in English, specializing in children's literature, from San Diego State University. When she's not at her desk, Kathleen enjoys hanging out with her Australian Shepherd, Finn, and German Shepherd, Abe.