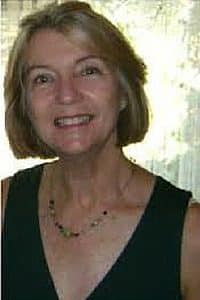 Besides teaching high school and middle school (You can't scare me!), my resume' includes lifeguard, a maid at Yosemite National Park, book store manager, and actor in a Children's theater troupe Theater-to-Go. I lasted one day on the assembly line at the Dole Pineapple Factory on Oahu, Hawaii.
I live in California with my husband and our Golden Retriever, Charlie. (We suspect she is part Red Bull.) Charlie's waiting for her big movie break like her predecessor Max, star of the ROUGH (Ruff) DRAFTS video. Max loved words as much as I do. Charlie just eats the whole book.
My first published piece was in Plays Magazine: "The Christmas Wrap Rap." (And you thought my rapping career began with The Writer's Rap!)
As a high school theater teacher, I wrote scripts for our assemblies because I couldn't find any good skits for 35+ kids, and we weren't supposed to do much Christmas stuff at the winter assembly…. One day I picked up a cheesy YA novel one of my drama students had left on stage and thought, I can do that.
As it turns out, children's books are a lot like theater. My background in theater allows me to create strong characters and I can hear the dialog in my head. The idea for my first picture book, Goldie Locks Has Chicken Pox popped into my head while I was writing the YA.
The "Don't tell Mom!" part of my second picture book, Little Bo Peep Can't Get to Sleep, is autobiographical. Ask my sister.
Talk About a Great Invention was written as part of a reading series. And yes, my name is spelled incorrectly on the cover…
I love words. I never specifically try to write a book in rhyme. Maybe the rhymes stem from writing down all those lyrics. Or as part of Theater-To-Go, when I performed a lot of rhymed material—from Seuss and Prelutsky to Silverstein and Shakespeare. My YA novel, currently being shopped around, definitely does not rhyme. Neither does the middle grade novel I'm revising.
The Author Report you need to write probably doesn't rhyme either. But you should probably get started. At school visits, kids always ask, "How do you write a book?" My answer is the same as writing your report: You write–one word at a time. Don't worry about the mistakes until you get the story out. That's what Sloppy Copies are for. Go for it.
I know you'd rather be outside riding your bike or playing tetherball. I was you.