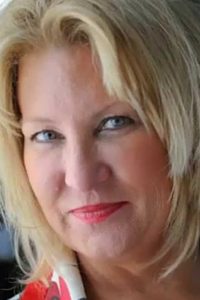 DEBORAH WARREN founded East/West Literary Agency LLC, after 17 years at Harcourt. With over 33 years' of experience in the publishing industry, and over 14 years at the helm of the Agency, Deborah not only represents authors and illustrators of picture books including Jim Averbeck, Anna Dewdney, Kimberly and James Dean, Gianna Marino, and Antoinette Portis, she represents authors and illustrators—both debut and established–in the board book, concept, illustration, multicultural, non-fiction, middle-grade and young adult markets.
In all categories, she's looking to fall in love with character-driven stories, enhanced by a hook, told in a unique, fresh or distinctive way. Her sweet spots: short, quirky picture books and smartly layered, accessible and compelling MG and YA fiction.
The Agency is particularly invested in finding and nurturing new talent (or should we say advocating "debuts" into new categories). As an example, we're thrilled to have helped launch (among others) the careers of authors Kwame Alexander, whose debut MG, THE CROSSOVER, is coming out from Houghton Mifflin Harcourt [his debut YA, HE SAID SHE SAID was just released by HarperCollins]; Jim Averbeck, whose debut MG, A HITCH AT THE FAIRMONT, is upcoming from Atheneum/S & S; NYT-bestselling Alethea Kontis, and her YA Fantasy novels launched by the YALSA nominated and Gelette Burgess Award winner ENCHANTED (which is also an upcoming World Book selection); and Holly Schindler, whose debut MG Contemporary, THE JUNCTION OF SUNSHINE AND LUCKY, is forthcoming from Dial/Penguin—look soon for her two YA's coming out from HC.