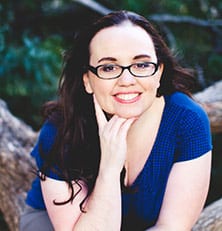 Danielle Smith is the mother of two wonderful children and wife to a practicing attorney. She began her agent career at Fuse Literary in 2013, but made the move to Red Fox Literary in March of 2014 where she represented children's book authors and illustrators along side her mentor and partner at Red Fox Literary LLC, Abigail Samoun. In 2016, she founded Lupine Grove Creative.
Danielle's publishing career began with her well known book reviews and articles, of which many can still be found at There's A Book. Additionally she wrote for print & online publications such as Women's World and Parenting Magazine. She's an author, literacy advocate, professional flutist and movie lover. Danielle has also served as a judge for the Cybils Awards in the picture book category for three years as well as for the INSPYs and various other writing competitions.
All of the clients at Lupine Grove Creative can expect an advocate along every step of the process. Clients are at every stage of their careers; regardless they are always offered career guidance, editorial assistance as well as a sounding board for future projects, portfolio and illustration critiques, submission strategizing and much more. Partnerships with clients are just that, partnerships, and each one is different and based on what they each need. Additionally, with Danielle's review and social media background she is particularly capable of guiding clients through the pre-publication process all the way through to publication and marketing process as well.