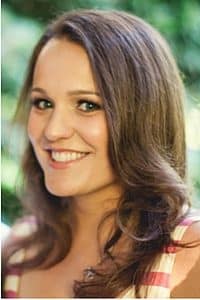 It was when Clelia first read Charlotte's Web in the first grade that she got hooked by the magic of books. Her love of children's books carried through adulthood and she is delighted to dedicate her life to bringing quality books and stories to young (and whimsical adult!) readers.
Clelia is originally from New Jersey. She currently divides her time between Seattle and New York. She has a bachelor's degree in English from Boston College. She received her J.D. from American University, Washington College of Law and practiced law as a corporate litigator in New York City.
In 2011, she decided to dedicate her career to books and reentered graduate school at Emerson College. In 2013, she received her master's degree in Publishing and Writing. While she was studying publishing and taking creative writing courses at Emerson, Clelia worked as a managing editorial intern in the children's book division at Houghton Mifflin Harcourt. Clelia also honed her editorial skills as an editorial intern at Oxford University Press. She also taught academic writing and research courses to freshman students at Emerson College.
Clelia has a special spot in her heart for picture books. She especially loves ones that are funny or quirky, ones that feature minority and multi-cultural characters, and ones parents won't mind reading over and over again to their children. She is really looking for modern, contemporary picture books.