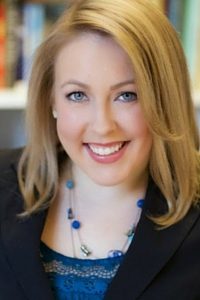 CHRISTA HESCHKE graduated from Binghamton University with a major in English and a minor in Anthropology. She started in publishing as an intern at both Writers House and Sterling Lord Literistic, where she fell in love with the agency side of publishing.
Christa has been at McIntosh and Otis, Inc. in the Children's Literature Department since 2009 where she is actively acquiring for all age groups in children's.
For YA, she is especially interested in contemporary fiction, thriller/mystery, and horror. She is always on the lookout for a compelling voice combined with a strong, specific hook that will set a YA novel apart in its genre and the flooded market.
She is open to all types of middle grade and especially enjoys adventure, mystery, and magical realism, whether in a voice that is more light and humorous or one with more of a timeless, literary feel.
For both YA and MG, she is particularly interested in unique settings and cultural influences, interesting storytelling structure, complicated romances, diverse characters, sister or friendship-centric stories, and stories that feature artists of any kind. In picture books she is drawn to cute, funny stories (as opposed to sweet and quiet) with strong hooks that will grab both kids and their parents as well as the occasional nonfiction biography on a unique subject whose story has yet to be told.