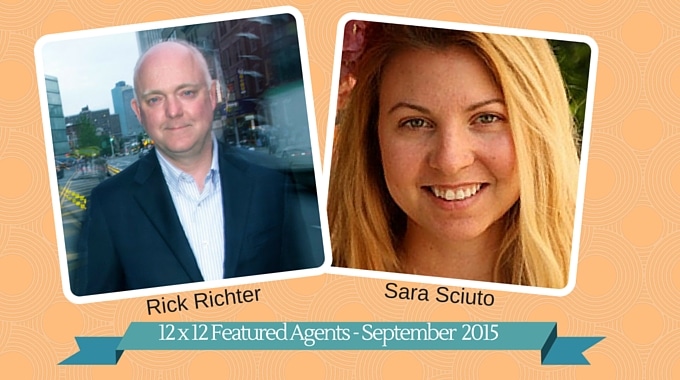 Rick Richter & Sara Sciuto – 12 x 12 Featured Agents September 2015
Little GOLDen Book members of 12 x 12 will be able to choose one of two agents to submit their manuscript to each month.
Rick Richter of Zachary Schuster Harmsworth will be accepting picture book submissions from 12 x 12 Gold members September 1-15. Sara Sciuto of Fuse Literary will be accepting picture book submissions from 12 x 12 Gold members September 16-30. Rick's profile appears first, followed by Sara's. Please read BOTH and then decide who would be the best fit for your work.
Both of this month's agents are new to 12 x 12 this year, so let's make sure we WOW them with your best submissions! It's exciting to get special access to agents with so much experience with and enthusiasm for picture books. Let's make it so they want to come back next year! 🙂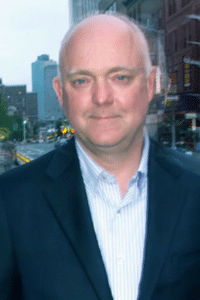 Rick Richter
A little bit about Rick from the Zachary Schuster Harmsworth site:
"Rick Richter brings 30 years of diverse publishing experience to ZSH. He served for over a decade on the Executive Committee of Simon & Schuster in the roles of President, Children's Publishing, and President, Sales and Distribution and he co-founded the prestigious children's publisher Candlewick Press. Most recently, Richter co-founded the digital media startup, Ruckus Media.
Richter has overseen and participated in the editorial, marketing, sales and publicity efforts supporting some 6,000 books over the course his career, focusing on the categories Children's through New Adult. Franchise bestsellers published under his supervision include; He's Just Not That Into You (Simon Spotlight Entertainment), Yes Man (SSE), City of Bones – Mortal Instruments (McElderry), The Uglies Series, (Simon Pulse), The Spiderwick Chronicles (S&S), Guess How Much I Love You (Candlewick), Olivia (Atheneum), and the successful re-launch of classic properties Eloise and Raggedy Ann, working closely with the estates of Kay Thompson and Johnny Gruelle.
As an agent, Richter is most interested in New Adult topical fiction and non-fiction, Young Adult in all forms, Middle Grade titles that are humorous or literary in nature, and Picture Books with strong central characters capable of being sustained over several books. Richter also has a passion for narrative non-fiction in the areas of History and Military History.
Rick Richter holds a B.A. in English from Skidmore, and currently serves as a Board Trustee of Connecticut Public Broadcasting and The Letterform Archive. He is an advisor to Inscribe Digital and the literacy initiative First Book, and is a former Chairman of The Children's Book Council and the UJA Publishing Board."
When asked what he is looking in picture books, Rick replied:
"I'm most interested in Picture Books with strong central characters/concepts capable of being sustained over several books and in other forms of media. Think Eloise, Olivia… I'm very interested in folks who are author/illustrators…"
He also gave this bit of advice:
"I suggest to all that one become very familiar with the current Picture Book marketplace – as Stephen King once said 'If you want to write, read'. Visit bookstores and book sites to see what feels like it has critical and commercial acceptance."
Below are a few online resources for Rick
A little bit about Sara from the Fuse Literary website:
"Sara Sciuto is a graduate of the University of California, San Diego, and also completed literature coursework at NYU. Her first industry experience was working on film and foreign rights with Taryn Fagerness Agency. From there she joined Full Circle Literary where she specialized in children's literature and was there for over three years before joining Fuse Literary."
When asked what she is looking for, Sara responded, "I'm looking for standout picture books, especially those with a quirky or humorous narrative (bonus for subversive humor!); as well as biographies, or projects with nonfiction/educational element (science topics, or a little-known historical event or figure will get my attention); conceptual or art-driven projects; and spare, deceptively simple texts. I enjoy working with author-illustrators, but text-only authors are welcome, too."
Below are online resources for Sara:
Full submission guidelines for Rick and Sara will be posted in the Membership Forum. (Please pay close attention to the guidelines – there will be a few different requirements this time.)
Please note Little GOLDen Book Members may only submit to ONE of these agents. Please choose the agent who is the best fit for you and your manuscript.
Submissions will only be accepted for Rick Richter from September 1st – September 15th at 6pm ET/3pm PT.
Submissions will only be accepted for Sara Scituo from September 16th – September 30th at 6pm ET/3pm PT.
Good Luck!