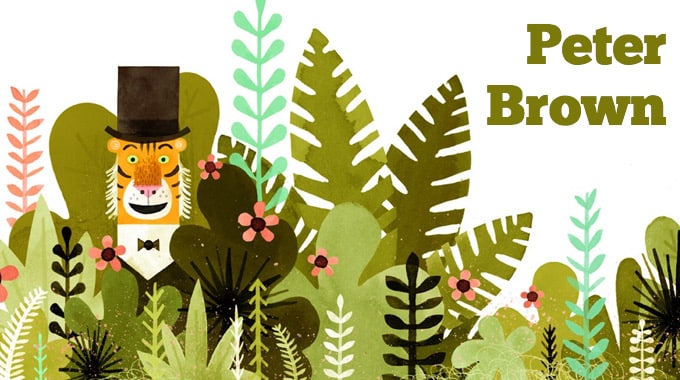 Peter Brown: September 12 x 12 Featured Author
2.

Peter Brown: September 12 x 12 Featured Author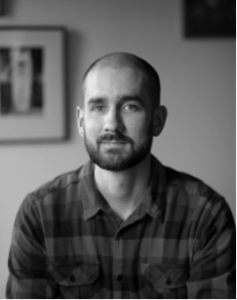 Today I have the pleasure of welcoming Caldecott Honor-winning author/illustrator Peter Brown to our 12 x 12 featured author series. I have been a HUGE fan of Peter's work for years so, needless to say, I was excited to learn that I would get to meet him at the NJ-SCBWI conference where we were both on faculty this past June.
Being the shy type, I barged right up to him at the cocktail party, told him I use Children Make Terrible Pets in nearly all of my school visits, and asked him to be a featured author for 12 x 12. I don't think he had any idea what he was agreeing to, but he said yes, and HERE HE IS! 
Peter and I spoke for almost an hour, and I know we're all busy. Therefore I painstakingly, torturingly (why yes, I DID just invent a new adverb) cut it down to just under 30 minutes to keep it manageable. Also, I must tell you I was a hot mess during this interview. Literally. I had just finished a run on a hot summer day, and it was approximately 9000 degrees in my house because my swamp cooler was on the fritz. So if I'm looking a bit pinkish / oompa loompa-like, you'll know why. Okay – I'll put my vanity aside now.
Peter has very generously offered to critique either a picture book manuscript (author only) or a sketch dummy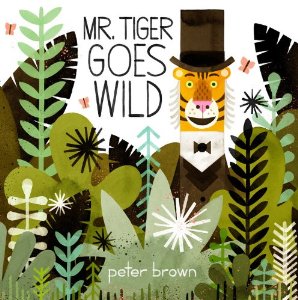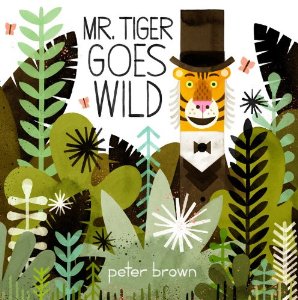 (author/illustrator) from this month's winning 12 x 12 participant. So if I were you I would plan to get your drafts and revisions done this month to give yourselves the best possible chance of winning! 
If you want to show Peter your appreciation for his contribution to 12 x 12, be sure to BUY HIS BRAND NEW BOOK – Mr. Tiger Goes Wild. It hits bookstores on September 3rd.
One last thing. I was so inspired by Peter's keynote speech at NJ-SCBWI, I wrote a blog post about it afterward. So be sure to check that out too! Now, please welcome Peter…