Natascha Morris and Laurel Symonds – 12 x 12 Featured Agents May 2019
May is on its way! 2019 Little GOLDen Book members of 12 x 12 will be able to choose one of two agents to submit their manuscript to each month.
Natascha Morris of BookEnds Literary will be accepting picture book submissions from 12 x 12 GOLD members May 1-15. Laurel Symonds of The Bent Agency will be accepting picture book submissions from 12 x 12 GOLD members May 16-31. Natascha's profile appears first, followed by Laurel's. Please read BOTH and then decide who would be the best fit for your work.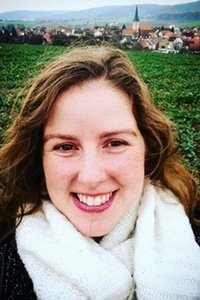 Natascha Morris
A little bit about Natascha:
Natascha Morris spent most of her childhood in a leather chair with her nose in a book. Formerly an editorial assistant at Simon & Schuster, her passion for books across genres and her desire to find amazing talent drove her to make the transition from editorial to literary agent at BookEnds Literary.
Her editorial philosophy stems from the idea that all books should be well written and entertaining.  Some of her favorite authors include Molly Idle, Sherwood Smith, Ann Rinaldi, Sabaa Tahir, and Meg Cabot.  A Texas native, Natascha can often be found hunting for the best Tex-Mex in New York. Outside of reading, she is interested in urban farming and cooking.
Natascha is looking for artists that speak to her creatively.
Here is what Natascha had to say when asked what she is looking for in picture books today:
"I really enjoy lyrical picture books, like Love Is. I am looking for quirky, humorous picture books with a commercial hook and narrative nonfiction. I'm trying to steer clear of quieter picture books at the moment."
Natascha was a Featured Agent in 2017 and 2018. You can read our previous profiles on Natascha here and here. Here are a few updated resources for Natascha: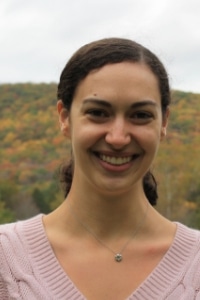 Laurel Symonds

A little bit about Laurel: 
"Laurel Symonds launched as a literary agent at The Bent Agency in Fall 2018 after nearly a decade of experience in the publishing industry. She began her career in the editorial department of HarperCollins Children's Books/Katherine Tegen Books in New York City and has also held positions in the marketing department at a small publishing house, in a library, and as a bookseller at one of the nation's best independent bookstores. As a literary agent, she is seeking children's fiction and nonfiction, from picture books to young adult, particularly focusing on voices that have previously been underrepresented and stories that have been overlooked."
We asked Laurel what she's looking for in picture books. Here's what she had to say:
"I am seeking authors and illustrators (or author-illustrators) who bring a unique vision to their stories in both fiction and nonfiction. My picture book tastes are diverse, ranging from sophisticated to quirky to gently humorous and some of my favorite titles include STAY: A GIRL, A DOG, A BUCKET LIST by Kate Klise and illustrated by M. Sarah Klise, YOU MUST BRING A HAT by Simon Philip and Kate Hindley, WINDOWS by Julia Denos and E.B. Goodale, and A UNICORN NAMED SPARKLE by Amy Young.
I am not the best fit for books in rhyme, body humor, 'issue books' or those that are overly sentimental or didactic."
Here are some resources for Laurel:
Please note Little GOLDen Book Members may only submit to ONE of these agents. Please choose the agent who is the best fit for you and your manuscript. GOLD members, please find full guidelines in the Submissions Station.
Submissions will only be accepted for Natascha Morris from May 1st – May 15th at 6pm ET/3pm PT.
Submissions will only be accepted for Laurel Symonds from May 16th – May 31st at 6pm ET/3pm PT.
Please double check the times on your submissions. Anything received before or after the submissions window is open will be disqualified and you will not be able to submit again this month.
Good Luck!
Want to make sure your submissions are tip-top? Grab this 7-Step Submissions Checklist.