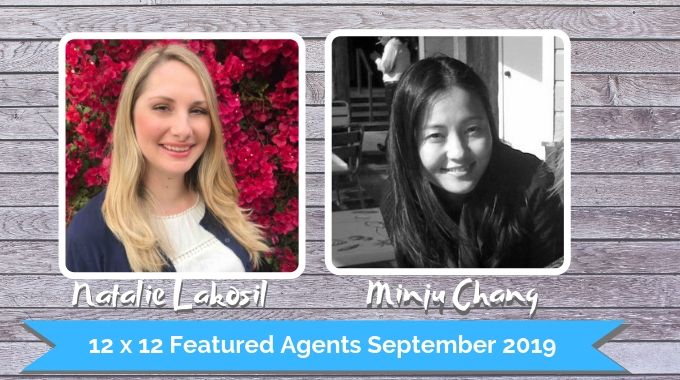 Natalie Lakosil and Minju Chang – 12 x 12 Featured Agents September 2019
It's back to school and back to submitting! Today we bring you our Featured Agents for September 2019. Little GOLDen Book members of 12 x 12 will be able to choose one of two agents to submit their manuscript to each month.
Natalie Lakosil of Bradford Literary will be accepting picture book submissions from 12 x 12 GOLD members September 1-15. Minju Chang of BookStop Literary will be accepting picture book submissions from 12 x 12 GOLD members September 16-30. Natalie's profile appears first, followed by Minju's. Please read BOTH and then decide who would be the best fit for your work.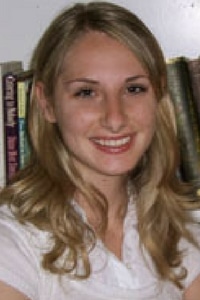 Natalie Lakosil
A little bit about Natalie:
"Natalie is an agent at the Bradford Literary Agency. An honors graduate of the University of San Diego, California, Natalie holds a B.A. in Literature/Writing. After nearly four years at the Sandra Dijkstra Literary Agency and a brief dabble in writing author profiles and book reviews for the San Diego Union Tribune, Natalie joined the Bradford Agency in February of 2011.
Natalie is drawn to talented, hard-working new authors with a fresh, unique voice and hook. Her specialties are children's literature (from picture book through teen and New Adult), romance (contemporary and historical), cozy mystery/crime, upmarket women's/general fiction and select children's nonfiction. Her interests include historical, multi-cultural, magical realism, sci-fi/fantasy, gritty, thrilling and darker contemporary novels, middle grade with heart, and short, quirky or character-driven picture books. She is always drawn to an open and positive attitude in an author, professionalism, good grammar, and fantastical, beautifully written and engaging plots."
Here is what Natalie had to say when asked what she is looking for in picture books today:
"I like quirky, fresh and surprising humor, short-texted (less than 500 words), emotionally resonant, with a particular interest in marginalized and diverse voices."
Natalie has been a Featured Agent in previous year. You can find her previous profile HERE. Here's a few additional resources for Natalie: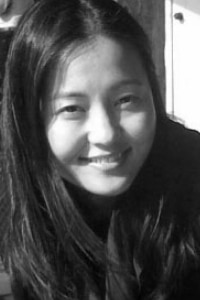 Minju Chang
A little bit about Minju: 
"Minju Chang joined BookStop Literary Agency in 2006. She represents both fiction and nonfiction in all children's book categories: picture books, chapter books, middle-grade, graphic novels and YA. She also represents illustrators.
Minju is looking for a wide range of picture book projects, everything from lyrical and thought-provoking to quirky and laugh-out-loud hilarious. She is always on the lookout for an unusual and authentic point of view, stories that shift her perspective of the world, and vivid settings that make her want to linger and explore."
We asked Minju what she's looking for in picture books. Here's what she had to say:
"I love the combination of quirky humor and heart; books that touch on a timely topic; stories from diverse perspectives; lyrical texts that evoke a sense of wonder; nonfiction that shines a spotlight on a little-known but fascinating world, moment or topic; an 'insider' point of view that unpacks or demystifies a complex idea; and artwork that makes me want to linger and explore."
Here are a few resources for Minju:
Please note Little GOLDen Book Members may only submit to ONE of these agents. Please choose the agent who is the best fit for you and your manuscript. GOLD members, please find full guidelines in the Submissions Station.
Submissions will only be accepted for Natalie Laksoil from September 1st – September 15th at 6pm ET/3pm PT.
Submissions will only be accepted for Minju Chang from September 16th – September 30th at 6pm ET/3pm PT.
Please double check the times on your submissions. Anything received before or after the submissions window is open will be disqualified and you will not be able to submit again this month.
Good Luck!
Want to make sure your submissions are tip-top? Grab this 7-Step Submissions Checklist.