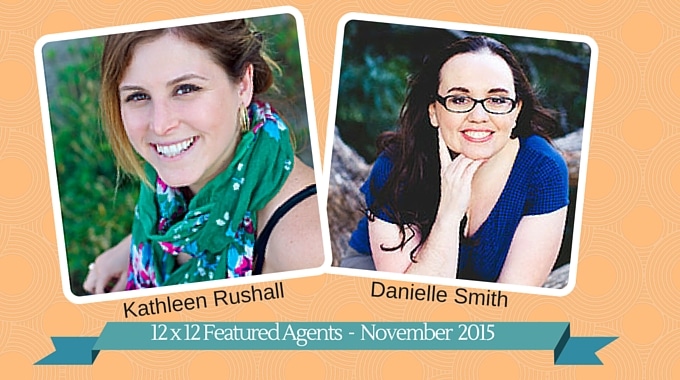 Kathleen Rushall – 12 x 12 Featured Agent November 2015
Little GOLDen Book members of 12 x 12 will be able to choose one of two agents to submit their manuscript to each month.
Kathleen Rushall of Marsal Lyon will be accepting picture book submissions from 12 x 12 Gold members November 1-15.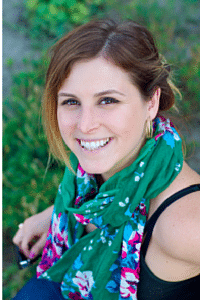 Kathleen Rushall
A little bit about Kathleen from the Marsal Lyon website:
"Kathleen Rushall joined Marsal Lyon in 2011. She represents writers for all age groups of children's literature, including picture books (fiction and non-fiction), middle grade, and young adult novels. The most important element that draws Kathleen to any project is a strong voice and unforgettable characters.
In addition to her children's list, Kathleen also represents select adult non-fiction and is interested in mind/ body/ spirit books as well as metaphysical and spiritual topics such as yoga,  holistic medicine, crystal healing, tarot reading, feng shui, and mindfulness.
A few of Kathleen's recent or soon to be published books include BACKHOE JOE by Lori Alexander (Harper Collins), CUT ME FREE by J.R. Johansson (Farrar, Straus and Giroux), THE ONE THING by Marci Curtis (Hyperion), IT'S RAINING BATS AND FROGS by Rebecca Colby (Feiwel and Friends), FOREST FAIRY CRAFTS by Lenka Vodicka and Asia Currie (C & T Publishing), BHAKTI FLOW YOGA by Rusty Wells (Shambhala), THE JOY OF YOGA by Emma Silverman (Sky Horse), THE STARS TURNED AWAY by Lisa Maxwell (Simon Pulse), PAPER WISHES by Lois Sepahban (Margaret Ferguson, Macmillan), HOW TO OUTRUN A CROCODILE WHEN YOUR SHOES ARE UNTIED by Jess Keating (Sourcebooks), FIRSTS by Laurie Elilzabeth Flynn (St Martins Press), GIRL RUNNING by Annette Pimentel (Nancy Paulsen Books), and LADY PANCAKE AND SIR FRENCH TOAST by Josh Funk (Sterling Children's).
Kathleen graduated from Seattle University with her bachelor's degree in English and minor in fine arts. She moved back to her hometown of San Diego to earn her master's degree in English, specializing in children's literature, from San Diego State University. When she's not at her desk, Kathleen enjoys hanging out with her Australian Shepherd, Finn, and German Shepherd, Abe."
When asked what she is looking in picture books, Kathleen wasn't shy about her answer:
"My taste runs the gamut when it comes to picture books. I love to laugh and I also love when my heartstrings are pulled. I have a soft spot for quirky character driven stories with heart. Some titles on my list that are great examples of this are Lori Alexander's BACKHOE JOE (Harper Collins, 2014), about a boy who finds a lost backhoe and wants to keep him as a pet, and Josh Funk's LADY PANCAKE AND SIR FRENCH TOAST (Sterling, 2015) about an epic behind-the-scenes refrigerator race for the last drop of maple syrup.
I also enjoy softer, lyrical texts that are perfect for winding down before bedtime (these and the character driven stories would have to be totally fresh in approach!). An example of the type of unique lyrical text I enjoy is Alison Goldberg's I LOVE YOU FOR MILES AND MILES (Farrar Straus Children's, 2017) which compares a parent's love for a child to all manner of vehicles, distances, and modes of transportation. I'm interested in new looks at classic stories as well as concept books and interactive books. I'm a fan of word play and the unexpected. Picture books that push the envelope on what's been done before excite me. I almost always prefer sparse text.
I am actively building my list on the nonfiction picture book side of things. I would love to find more biographies! I'm very excited about finding more of these. Examples on my list of the type of biography I'm looking include Annette Pimentel's GIRL RUNNING (Nancy Paulsen, TBA), about the first woman to sneak into and run the Boston Marathon, and Jess Keating's SHARK LADY (Due out from Sourcebooks TBA), about an inspirational female marine biologist who pioneered shark studies. Some topics that are close to my heart (and that I'd love to find in my inbox!) include women's rights, civil rights, little-known events or people in history, women in science and literature, environmentalism & conservation, animal welfare, holistic health (still looking for a fresh picture book on yoga or holistic health for tots!). Of course, I'd love to find diversity in all of the above.
I also love what's some call "ficinformational" picture books: books with a fictional story that ties in to the Common Core and includes informational back matter that could be used in classrooms. Examples of books like this on my list include Jody Jensen Shaffer's A CHIP OFF THE OLD BLOCK (due out from Nancy Paulsen in 2018), about a little pebble trying to find his place among famous rock relatives like Mount Rushmore. While the story is fiction, the educational back matter about geology makes it perfect for the classroom as well. These stories can also have human characters, such as Kell Andrews' MIRA TELLS THE FUTURE (Sterling, 2017) about a little girl who looks up to her famous mother who tells fortunes by the sea, but when a big storm is about to strike, it's her own skills with meteorology that save the day (the back matter is all about meteorology!). Hopefully this helps explain this idea of "ficinformational" (and how fun they can be!).  You get the idea! I'd also be excited to find a picture book about a little-known cultural event, holiday, or tradition brought to light.
Some things I'm not looking for: poetry collections, alphabet books, chapter books, anything didactic or where the lesson overshadows the plot, and religious texts.​"
Kathleen was a Featured Agent last year. You can see our extensive profile post HERE. Below are a few updated resources for Kathleen:
Full submission guidelines for Kathleen and Danielle will be posted in the Membership Forum.
Please note Little GOLDen Book Members may only submit to ONE of these agents. Please choose the agent who is the best fit for you and your manuscript.
Submissions will only be accepted for Kathleen Rushall from November 1st – November 15th at 6pm ET/3pm PT.
Good Luck!