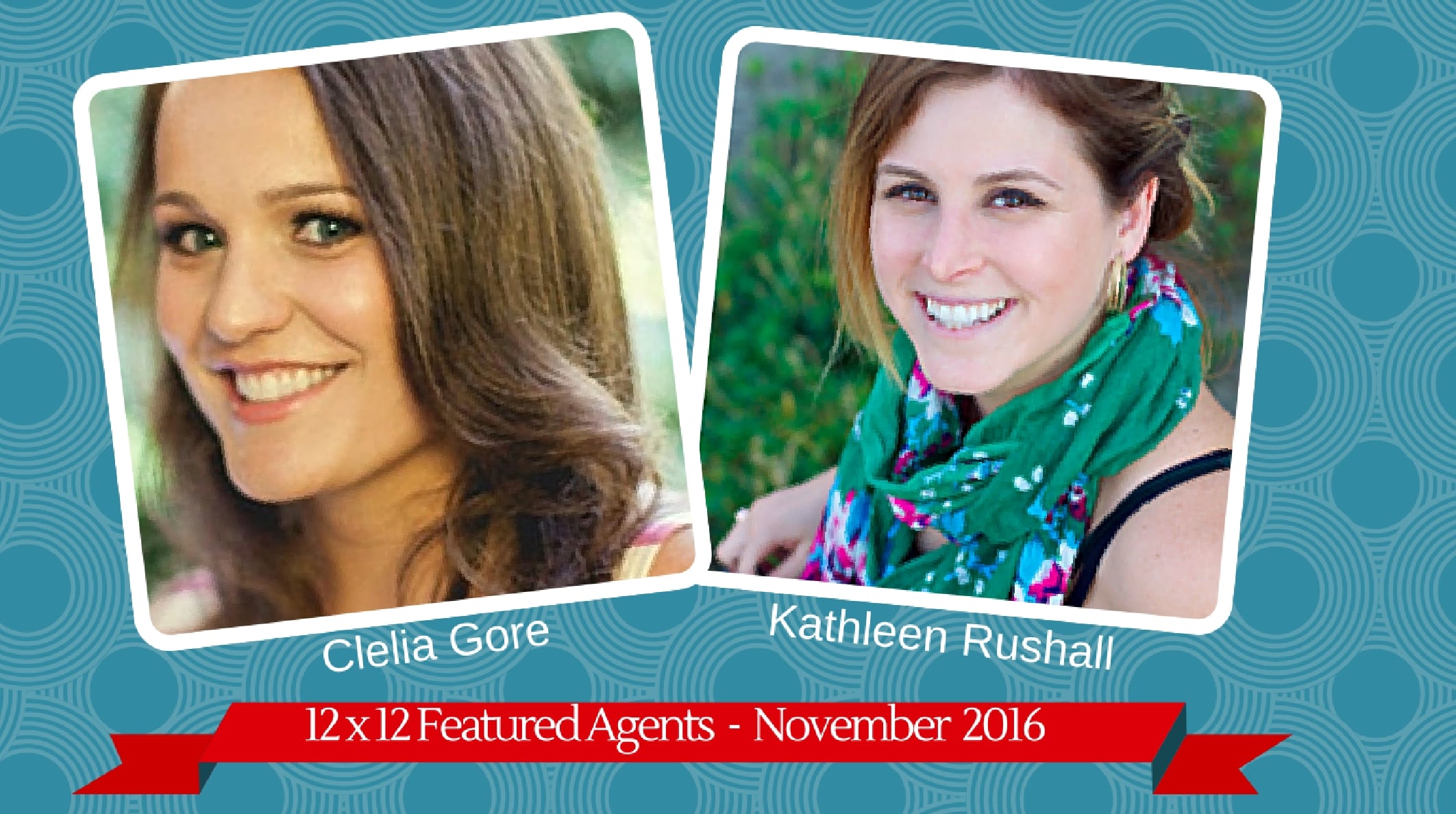 Clelia Gore & Kathleen Rushall – 12 x 12 Featured Agents November 2016
Little GOLDen Book members of 12 x 12 will be able to choose one of two agents to submit their manuscript to each month.
Clelia Gore of Martin Literary Management will be accepting picture book submissions from 12 x 12 Gold members November 1-15. Kathleen Rushall of Andrea Brown Liteary will be accepting picture book submissions from 12 x 12 Gold members November 16-30. Clelia's profile appears first, followed by Kathleen's. Please read BOTH and then decide who would be the best fit for your work.
PLEASE NOTE: November is the last month of submissions for GOLD members in 2016. Submissions will resume for 2017 GOLD members in February.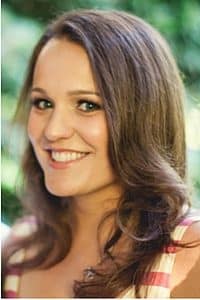 Clelia Gore

A little bit about Clelia Gore from the Martin Literary Management website:
"It was when Clelia first read Charlotte's Web in the first grade that she got hooked by the magic of books. Her love of children's books carried through adulthood and she is delighted to dedicate her life to bringing quality books and stories to young (and whimsical adult!) readers.
Clelia is originally from the suburbs of New York City. She has a bachelor's degree in English literature from Boston College. She received her J.D. from American University, Washington College of Law and practiced law as a corporate litigator in New York City.
In 2011, she decided to dedicate her career to books and reentered graduate school at Emerson College, where she received a master's degree in Publishing and Writing. While she was studying publishing and taking creative writing courses at Emerson, Clelia gained firsthand experience in the publishing industry working in the children's book division at Houghton Mifflin Harcourt and in academic books at Oxford University Press.  She also taught academic writing and research courses to freshman students as a graduate student faculty member at Emerson College.
Clelia attends writing and publishing conferences. She also sits on the board of directors for Poetry Northwest magazine.
Clelia acquires picture book, middle grade and young adult books. She is particularly interested in developing her nonfiction clientele."
Here is what Clelia is looking for in picture books today: "I tend to be drawn to thoroughly modern picture books that feature modern humor. I also like picture books that have a "true" aspect to them — nonfiction, biographies, books based on true stories. Picture books that promote diversity in an authentic way. Books that have social consciousness. I tend to be turned off by rhyming picture books unless they are very special."
Clelia was a 12 x 12 Featured Agent in June 2014. You can read our original profile HERE. Below are some updated online resources for Clelia: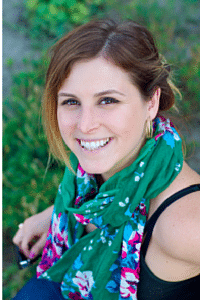 Kathleen Rushall

A little bit about Kathleen from the Andrea Brown Literary website:
"Kathleen comes to the Andrea Brown Literary Agency after agenting for nearly five years with the Marsal Lyon Literary Agency. She represents writers and illustrators for picture books (both fiction and non-fiction), middle grade, and young adult literature.
 
When it comes to picture books, Kathleen loves to laugh and have her heartstrings pulled, and likes quirky character driven stories with heart. Kathleen is also actively building her list of nonfiction picture books. She would love to find more biographies and what some call "ficinformational" picture books (books with a fictional story that ties into the Common Core). Recent picture book releases include Josh Funk's riotous LADY PANCAKE AND SIR FRENCH TOAST (Sterling); Lori Alexander's imaginative BACKHOE JOE (HarperCollins); and Jess Keating's clever PINK IS FOR BLOBFISH (Knopf/PRH).
 
Some topics that are close to her heart (and that she'd love to find incorporated into picture books or novels) include environmentalism and conservation; animal welfare; women in science, literature, and technology; and little known events or people in history. She'd like to find diversity in all of the above.  Kathleen is not looking for poetry collections, alphabet books, anything where the lesson overshadows the plot, or religious texts.
 
Kathleen earned her master's in children's literature at San Diego State University. In addition to her passion for children's literature, she loves animals, (especially dogs!), and would never say no to Mexican food."
Here's what Kathleen is looking for in picture books:
"My taste in picture books really runs the gamut! I love character driven, irreverent, funny (I love to laugh when reading PBs!) picture books. I love surprise endings, twists, unexpected situations, and clever wordplay. I also enjoy heartfelt books with that satisfying, universal 'aw' moment.  Something sweet with a deep meaning and beautiful language is always welcome. Really, I'm open to just about everything with the exception of religious texts. I'm happy to see both lyrical (including rhyme) and prose manuscripts. I'm looking forward to finding more author/ illustrators, and I'm also open to concept books and board books. I'm also interested in nonfiction picture books, whether they are narrative nonfiction (including 'ficinformational' texts with a fun, fiction story that includes informative back matter), biographies, or more straightforward fact books with a stand-out voice and accessibility. I'm interested in history, nonfiction picture books with a Common Core tie-in, and would still be over the moon to find a picture book that makes yoga or meditation accessible for little ones.  And, of course, I'm always looking for diverse authors and diverse stories!"
Kathleen was a Featured Agent in 2014 and 2015. You can see our previous profiles on her HERE and HERE. Below are additional resources for Kathleen. (Please note: Kathleen was with Marsal Lyon when she was our Featured Agent previously. Some links in previous posts may have changed.)
Please note Little GOLDen Book Members may only submit to ONE of these agents. Please choose the agent who is the best fit for you and your manuscript.
Submissions will only be accepted for Clelia Gore from November 1st – November 15th at 6pm ET/3pm PT.
Submissions will only be accepted for Kathleen Rushall from November 16th – November 30th at 6pm ET/3pm PT.
Good Luck!
Want to make sure your submissions are tip-top? Grab this 7-Step Submissions Checklist.