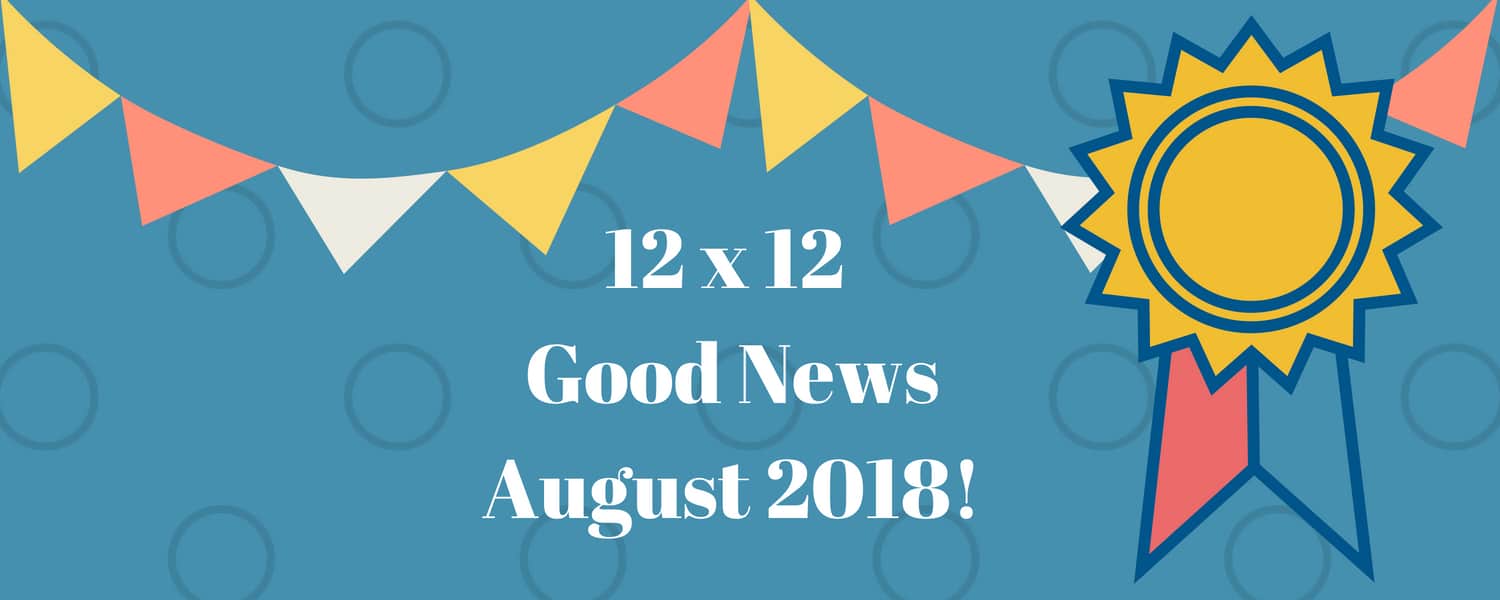 Welcome to the monthly digest of all the great "goings-on" of 12 x 12 members. Congratulations to everyone for their achievements. This month we're featuring books by 12 x 12 members that were released in July and August. All other good news was submitted before August 1st. Be sure to have your good news submitted by the 1st of the month for inclusion in that month's Good News Post. A link to the Good News form can be found under Important Announcements in the 12 x 12 forum.
On to the celebration! Be sure to click on the links to tweet and share the good news around the web!
Book Birthdays
Congratulations to Natalie Rompella on the July 3, 2018 (Tilbury House) release of THE WORLD NEVER SLEEPS (Click to Tweet)


Congratulations to Lisa Rose on the July 13, 2018 (Rourke Educational Media) release of STAR POWERS TOUCHING THE SKY (series) (Click to Tweet)


Congratulations to Evelyn Bookless on the July 28, 2018 release of CAPTAIN GREEN AND THE PLASTIC SCENE (Marshall Cavendish Children's) (Click to Tweet)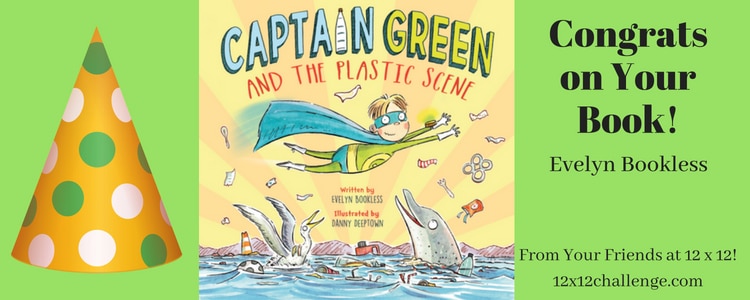 Congratulations to Robin Currie on the August 7, 2018 (Beaming Books [Spark House]) release of THE VERY BEST STORY EVER TOLD (Click to Tweet)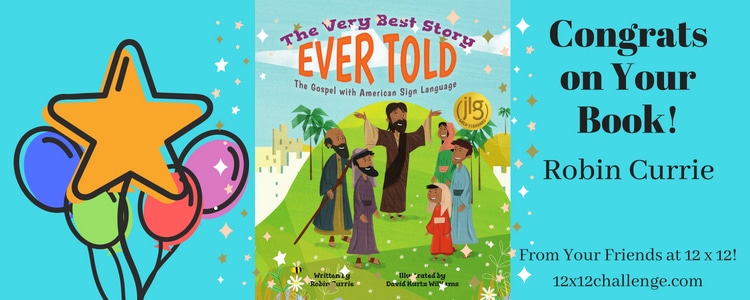 Congratulations to Christy Mihaly on the August 14, 2018 (Holiday House) release of HEY, HEY, HAY! (Click to Tweet)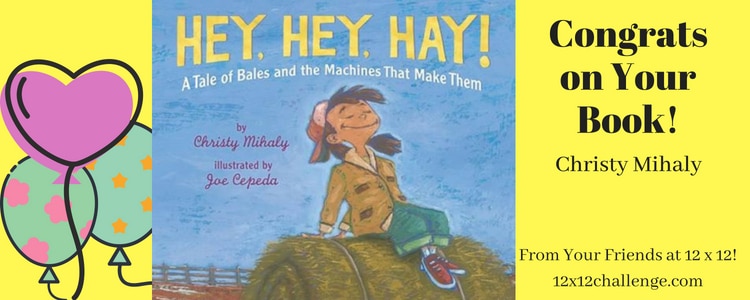 Congratulations to Chana Stiefel on the August 28, 2018 (National Geographic Kids) release of ANIMAL ZOMBIES (Click to Tweet)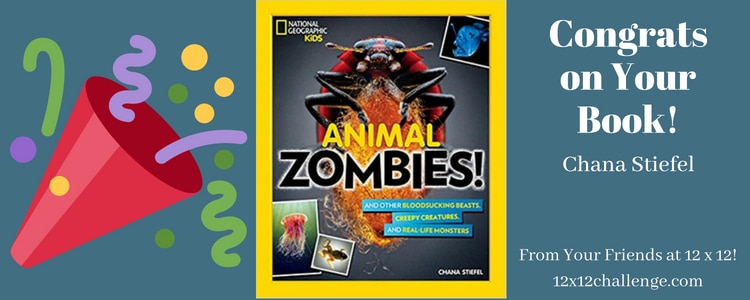 Congratulations to Margaret Chiu Greanias on the August 28, 2018 (Running Press Kids) release of MAXIMILLIAN VILLAINOUS (Click to Tweet)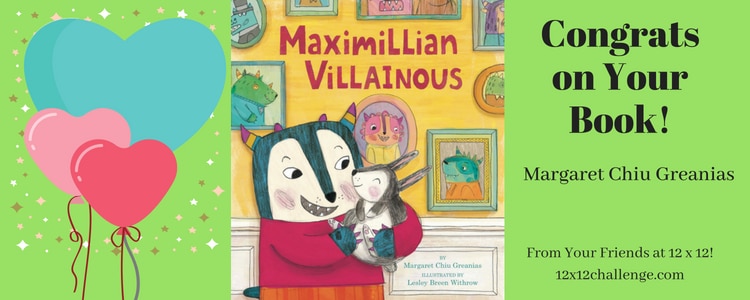 Congratulations to Susanna Leonard Hill on the August 28, 2018 (Little Simon) release of WHEN YOUR MONKEYS WON'T GO TO BED (Click to Tweet)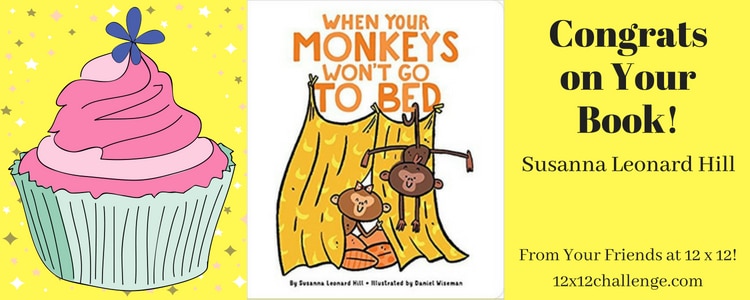 Signed! Look who has an agent!
Angela Kunkel signed with Liza Fleissig of Liza Royce Agency! Congratulations!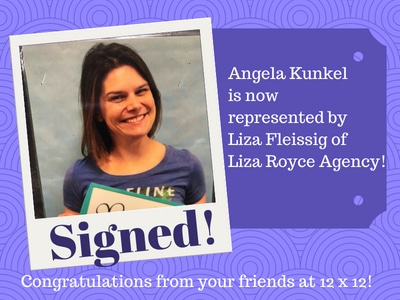 Karen Greenwald signed with Jessica Sinsheimer of Sarah Jayne Freymann Agency! Way to go!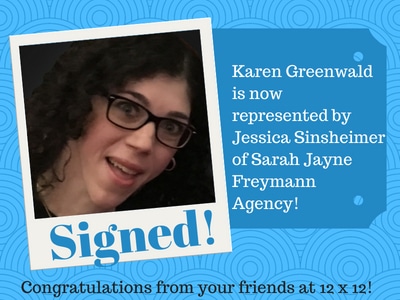 Nadia Salomon signed with Ammi-Joan Paquette from Erin Murphy Literary Agency! Awesome!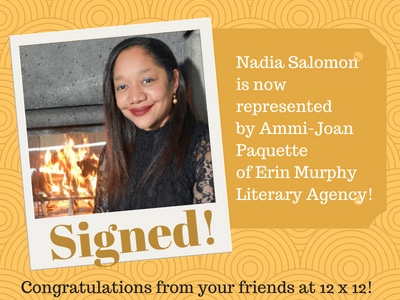 Karen Condit signed with Cyle Young of Hartline Literary Agency! Woo-hoo!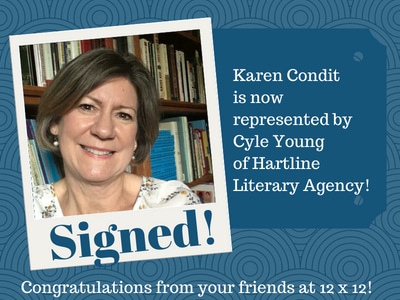 Gabi Snyder signed with Natalie Lakosil of Bradford Literary! Cheers to you!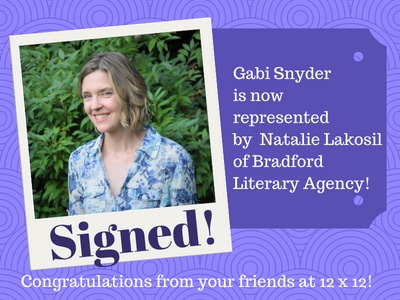 Rebekah Lowell signed with Wendi Gu of Janklow and Nesbitt Associates! Hip, hip, hooray!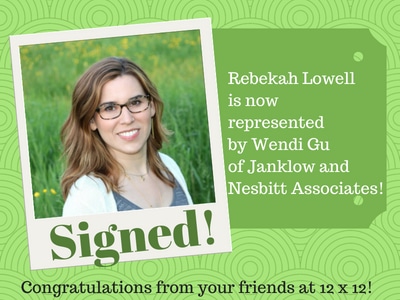 New Book Deals
Congratulations to Tonya Lippert on the sale of GOODBYE SCHOOL to Magination Press!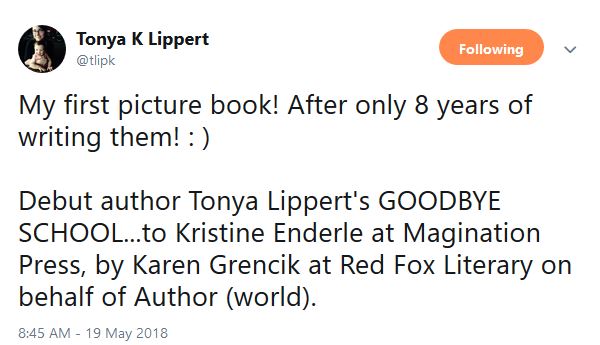 Congratulations to Lauren Kerstein on the sale of ROSIE THE DRAGON AND CHARLIE MAKE WAVES to Amazon/Two Lions!

Congratulations to Marcie Colleen on the sale of THE BEAR'S GARDEN to Macmillan/Imprint!
For those of you wondering if you have a shot at publishing a picture book during your second act in life, I present to you Vivian Kirkfield. Vivian has sold THREE books this year. PIPPA'S PASSOVER PLATE will be her first book to hit picture book shelves. Way to go, Vivian!



Awards
Rebekah Lowell won the Margaret Kates Award and the Ruth Sanderson Award from Hollins University! Congratulations!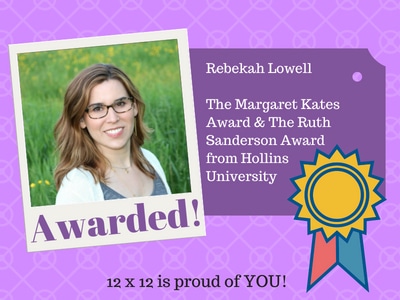 Robin Currie's book THE VERY BEST STORY EVER TOLD was chosen as a Junior Library Guild Gold selection! Way to go!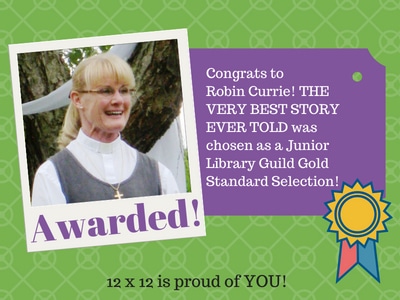 Congratulations to all our members on seeing their hard work pay off! We are so proud of you!
12 x 12 members, if you have good news about a new book, agent signings, book deal, or writing award, share it with us. You'll find the link to the Good News form in the forum under Important Announcements.
Not a member yet? Click here to be notified about 2019 registration.