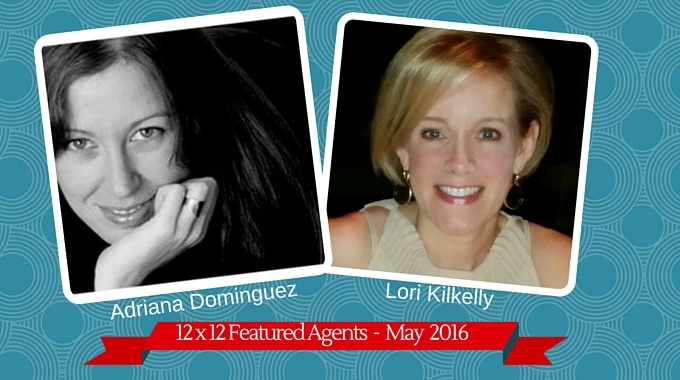 Adriana Dominguez & Lori Kilkelly – 12 x 12 Featured Agents May 2016
Little GOLDen Book members of 12 x 12 will be able to choose one of two agents to submit their manuscript to each month.
Adriana Domniguez of  Full Circle Literary will be accepting picture book submissions from 12 x 12 Gold members May 1-15* (See below). Lori KilKelly of the Rodeen Literary Management will be accepting picture book submissions from 12 x 12 Gold members May 16-31. Adriana's profile appears first, followed by Lori's. Please read BOTH and then decide who would be the best fit for your work.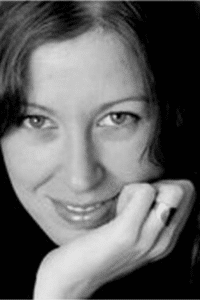 Adriana Dominguez
A little bit about Adriana from the Full Circle Literary website:
"Adriana Dominguez has nearly 20 years experience in publishing, most recently as Executive Editor at HarperCollins Children's Books, where she managed the children's division of the Latino imprint, Rayo. Prior to that, she was Children's Reviews Editor at Criticas magazine, published by Library Journal. She has performed editorial work for many children's and adult publishers, both on a full time basis and as a freelance consultant, on English and Spanish language books. Adriana is also a professional translator who has worked on a number of translations of award-winning and best-selling children's books. She is a member of the Brooklyn Literary Council that organizes the Brooklyn Book Festival, and one of the founders of the Comadres and Compadres Writers Conference in New York City. Adriana joined Full Circle in 2009, and is based on the East Coast. She is interested in children's picture books, middle grade novels, and literary young adult novels.
Adriana has a long trajectory of publishing underrepresented authors and illustrators, and welcomes submissions from all points of view. Please note Adriana is not accepting poetry or Spanish language only submissions."
When asked what she is looking for in picture books, here's what Adriana had to say:
"I am always on the lookout for picture books that are funny or endearing, with an element of the unexpected. I love twists, strong concepts, and diverse points of view. Picture books that make you wonder, "How didn't anyone ever think of this before?!" I am also open to picture book biographies and narrative non-fiction (as long as it's engaging and does not read like a textbook). I also like stories inspired by real events or people in the news."
Adriana was a Featured Agent in 2015. Please read our profile HERE. Below are a few more recent online resources for Adriana:
12 x 12 member Shauna Reynolds signed with Adriana last year! See her Success Story HERE.
Adriana discusses diversity in kidlit HERE.
A profile on Katheryn Russell-Brown, one of Adriana's clients is HERE.
Adriana has advice for new writers HERE.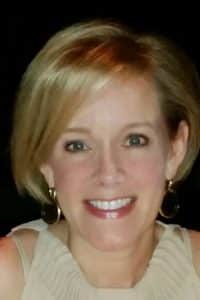 Lori Kilkelly

Lori Kilkelly is an agent with Rodeen Literary Management, founded by Paul Rodeen, formerly of Sterling Lord Literistic, in 2009. After working in sales for a number of years, Lori decided to follow her passion for books. She attended the Denver Publishing Institute, subsequently joining the agency as an intern in early 2010. Ascending the ranks from intern and reader to assistant, she worked with current and potential clients as well as editors and publishers. In early 2012, Lori took on the role of Social Media Manager, creating and maintaining the Rodeen Literary Facebook page as well as Twitter and Pinterest accounts, to provide promotional opportunities for RLM clients as well as keep interested parties informed about books, news and events involving RLM. At the urging of editor Connie Hsu, Lori began representing her own clients at the end of 2012. She represents authors as well as author-illustrators.
When asked about what she's looking for, Lori responded, "I only represent writers who write in other genres in addition to picture books. We're also a lit agency, so while I do secure illustration jobs for my illustrators, I'm looking for illustrators who write their own stories. My favorite picture books are those that evoke emotion – whether I'm laughing, crying or intrigued – with a modicum of words. A good rule of thumb is 750 words or less. And if a story has been "done before", I love when the story surprises me, after all! A new book by Lucy Cummins (not my client) A HUNGRY LION does just that, beautifully. Nonfiction texts can be longer but need to be absolutely standout. I don't represent texts that would be considered, "didactic", primarily used for educational purposes."
Please visit here for more on Lori and Rodeen Literary Management.
Below area  few online resources for Lori:
Please note Little GOLDen Book Members may only submit to ONE of these agents. Please choose the agent who is the best fit for you and your manuscript.
Submissions will only be accepted for Adriana Dominguez from May 1st* – May 15th at 6pm ET/3pm PT.
*Submissions will begin later than May 1st per Adriana's request. We will post in the forum when submissions will begin. 
Submissions will only be accepted for Lori Kilkelly from May 16th – May 31st at 6pm ET/3pm PT.
Good Luck!
Want to make sure your submissions are tip-top? Grab this 7-Step Submissions Checklist.