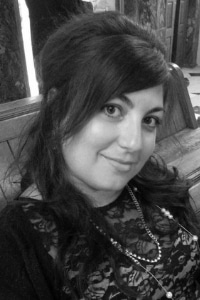 "In January 2019 I was fortunate enough to be one of the 12 x 12 Diversity Scholarship recipients. By the end of June 2019, I had signed with one of 12 x 12's June agents. I am now one of those people with 'secret news' and I am absolutely bursting at the seams to talk about it! There's no two ways about it, the Diversity Scholarship propelled me into the direction of my dreams, and I am utterly delighted and so very grateful.
Thank you 12 x 12!"
- Costantia Manoli-Rumfitt, 2019 Scholarship Recipient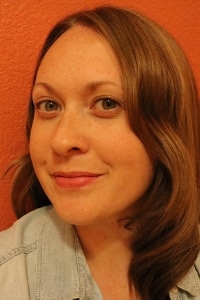 "12 x 12 is an excellent resource for unlocking the mysteries of picture book craft and the business of publishing. I'm grateful for the informative webinars and a community of determined writers who are quick to share knowledge, experience, and support. Thank you, 12 x 12!"
-Michelle Sumovich, 2019 Scholarship Recipient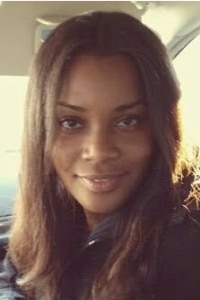 "12 x 12 is more than a picture book writing challenge. It's a community of support. From the webinars to the forum to the Facebook group, the knowledge you gain in 12 x 12 is immeasurable. Every manuscript that I have on submission started as a 12 x 12 draft and being a part of this community has allowed me to stay motivated as I go through the process."
- Urania Smith, 2019 Scholarship Recipient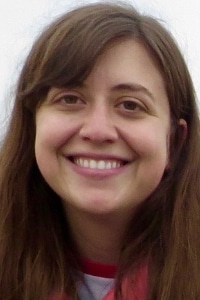 "Having the opportunity to participate in 12 x 12 as a scholarship recipient has pushed me to get my manuscripts polished and submit to agents through the Gold member submission opportunities. It's because of the 12 x 12 forum that I met other writers who live near me and their feedback during our in-person meetings has pushed me in my revisions. Finally, the support and expertise offered by other writers in the Facebook group has been generous and invaluable."
-Sara Ackerman, 2019 Scholarship Recipient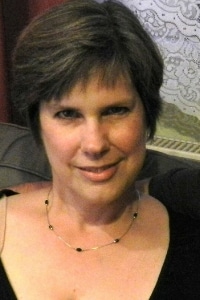 "Some writing sites offer info and resources. Others have an interactive message board or market leads or critique opportunities. But 12 x 12 is like 'one stop shopping.' It's got them all and more...I highly recommend it for all picture book writers, regardless of where you are in your writing journey...what I liked most about 12 x 12 is the knowledgeable and supportive writing community. Now, I can't imagine NOT being in 12 x 12.
Thanks so much 12 x 12! I am looking forward to the challenge again next year. "
- Linda Hofke, 2019 Scholarship Recipient
"12x12 has convinced me that I am a writer. I've done it for two years and because of the monthly posts, the community on the forum and the Facebook page, the monthly check-ins and the opportunity to submit to agents above the slush pile and whatever other benefits I'm forgetting, I now take my writing seriously. For several years prior to 12x12, I used to write "in secret" and only when I "had the time." I hardly told a soul that I was writing picture books. Now you can't get me to stop talking about it! It is what I do, and there is no hiding it. And I owe a lot of that changed mindset to 12x12."

"Daily writing practice and monthly deadlines have certainly improved my writing and there are plenty of opportunities to learn and improve through networking with other 12 x 12ers. I write more PB manuscripts than I might otherwise have attempted if I had not been in 12x12…It is important to be involved…Being involved is part of accepting the professionalism of the career of writing. You have to be ready to accept that writing is a career and to treat it accordingly. I now introduce myself as 'I am a writer and illustrator'. This is who I am and 12 x 12 helped me reach that understanding."

"I just wanted to…share my experience about 12x12 2014. I loved the experience! The best thing about it was being a part of a wonderful writer's community. I made friends and I became a part of a wonderful critique group which has helped my writing in so many ways! I loved participating in the first 250 words as well and enjoyed reading the posts by successful 12x12 members and hearing about their journeys which was inspiring. I finally found my dream agent by attending a SCBWI conference, but being a part of 12x12 certainly increased my confidence to the point that I was finally ready to submit my best work."

"I wrote 11 Picture Book manuscripts/drafts this year thanks to 12 x 12. I also polished up a couple of old ones thanks to what I learned from my 12 x 12 buddies. Sending off submissions is something completely new to me and I couldn't have gained the confidence to do so without my world of 12 x 12 buddies…I am so pleased I joined this group and could stop talking to myself. There is only so much one can say to oneself to motivate and inspire –thank goodness for you guys."

"I love 12x12 and can't wait to do it again next year! I got a whole slew of ideas from Tara Lazar's PiBoIdMo, plus I had a whole bunch of manuscripts already in progress, so between the two it's been a busy year with 12x12! I came up with 5 or 6 brand new manuscripts, and spent the rest of the year revising 3 or 4 others. I queried most of the agents (with a few nice comments in return, but no takers), but loved that I could send my work out and see if anything stuck. I also started an online picture book critique group which has been fabulous. I purchased Writing Pictures Books by Ann Whitford Paul, read all of Julie's posts, worked with the other writers, followed Emma Hamilton's advice, and YES indeed I believe my writing has improved a lot this year - in fact, I think I've improved more this year than is the last several combined. Thank you so much, 12x12!"

I can say, without a doubt, that I would not have written all these picture book manuscripts if it hadn't have been for 12×12. I might have done one, maybe two, but certainly not four. I am so excited to write up eight more. Some will stink, but if just one of them has enough promise to turn into a submittable manuscript, it'll be worth it. Also, I'm sure my critique group appreciates not having to read the same story every single round!"