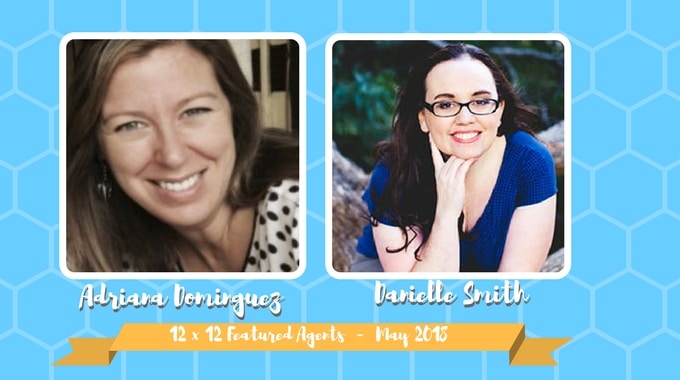 Little GOLDen Book members of 12 x 12 will be able to choose one of two agents to submit their manuscript to each month.
Adriana Dominguez of Full Circle Literary will be accepting picture book submissions from 12 x 12 GOLD members May 1-15. Danielle Smith of Lupine Grove Creative will be accepting picture book submissions from 12 x 12 GOLD members May 16-31. Adriana's profile appears first, followed by Danielle's. Please read BOTH and then decide who would be the best fit for your work.
GOLD members: Please check the Submission Station section of the forum for additional instructions from each agent.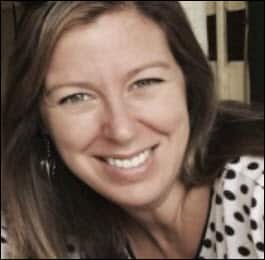 Adriana Dominguez
A little bit about Adriana from Full Circle Literary's website:
"Adriana Domínguez has 20 years of experience in publishing. Prior to becoming an agent, she was Executive Editor at HarperCollins Children's Books, where she managed the children's division of the Rayo imprint. Before that, she was Children's Reviews Editor at Críticas magazine, published by Library Journal. Adriana has performed editorial work for both children and adult publishers. She is also a professional translator, a member of the Brooklyn Literary Council that organizes the Brooklyn Book Festival, and one of the founders of the Comadres and Compadres Writers Conference in New York City. Adriana is based on the East Coast.
Adriana represents children's books for all ages, and select adult fiction and nonfiction. She has a long trajectory of publishing underrepresented authors and illustrators, and welcomes submissions that offer diverse points of view. Books that she has edited or represented have been awarded the Pura Belpré Medal, the Coretta Scott King Honor and the MPIBA's Reading the West Award among others, and been finalists for the National Book Critics Circle Award and the NAACP Award. Her list includes national and international bestsellers, and titles counted among the "Best of the Year" by Amazon, Kirkus Reviews, School Library Journal, The New York Public Library, The Chicago Public Library, Parents.com, Salon.com, and others.
On the children's side, Adriana represents fiction and narrative nonfiction as well as author/illustrators. Her growing list of author/illustrators includes Ana Aranda, Tania de Regil, Rafael López, John Parra, Tony Piedra, Lorena Siminovich and Lila Quintero Weaver. Her author client list includes award winners and best sellers such as Michaela and Elaine DePrince, Reyna Grande, Katheryn Russell-Brown and Angela Cervantes. Some new releases in 2016 include Angela Cervantes' second middle grade novel Allie, First at Last (Scholastic), Maybe Something Beautiful, by Isabel Campoy and Theresa Howell, illustrated by Rafael López (Houghton Miflin Harcourt), and the middle grade adaptation of Reyna Grande's award-winning memoir The Distance Between Us (Aladdin/S&S)."
Here's what Adriana is looking for in picture books:
"I am always on the lookout for picture books that are funny or endearing, with an element of the unexpected. I love twists, strong concepts, and diverse points of view. Picture books that make you wonder, 'How didn't anyone ever think of this before?!' I am also open to picture book biographies and narrative non-fiction (as long as it's engaging and does not read like a textbook). I also like stories inspired by real events or people in the news."
(Please note that Adriana is not accepting short stories, poetry, romance, thrillers, mysteries, science fiction, fantasy, dystopian, paranormal, or Spanish language only submissions for any age group. She will consider bilingual fiction and nonfiction works for children only.)
Adriana was a 12 x 12 Featured Agent in 2015, 2016, and 2017. You can see our previous profiles HERE, HERE, and HERE. See below for more up-to-date resources about Adriana: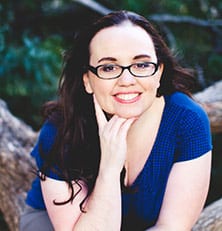 Danielle Smith

A little bit about Danielle from the Lupine Grove Creative website:
"Danielle Smith is the mother of two wonderful children and wife to a practicing attorney. She began her agent career at Fuse Literary in 2013, but made the move to Red Fox Literary in March of 2014 where she represented children's book authors and illustrators along side her mentors at Red Fox Literary LLC.
Danielle's publishing career began with her well known book reviews and articles, of which many can still be found at There's A Book. Additionally she wrote for print & online publications such as Women's World and Parenting Magazine. She's an author, literacy advocate, professional flutist and movie lover. Danielle has also served as a judge for the Cybils Awards in the picture book category for three years as well as for the INSPYs and various other writing competitions.
All of the clients at Lupine Grove Creative can expect an advocate along every step of the process. Clients are at every stage of their careers; regardless they are always offered career guidance, editorial assistance as well as a sounding board for future projects, portfolio and illustration critiques, submission strategizing and much more. Partnerships with clients are just that, partnerships, and each one is different and based on what they each need. Additionally, with Danielle's review and social media background she is particularly capable of guiding clients through the pre-publication process all the way through to publication and marketing process as well."
Here is what Danielle is looking for in picture books today:
"Picture books are a place where children can explore and enjoy the world from the comfort of a snug reading spot or with a rambunctious group of fellow readers. Because of this I'm constantly on the lookout for picture books that look at the ways in which a child experiences the richly diverse world they live in; from goofy quirky stories to books that explore the tough subjects like grief and overcoming obstacles without being didactic. Make me laugh, cry and feel emotion from your pages and I'll ask for more. I will be honest and say I'm not particularly fond of stories about bodily functions, I'm not the agent to pitch a book about poop too, but give me a book about an alligator who's life is being narrated by an opinionated unknown and I'll pick it up right away."
Danielle has been a 12 x 12 Featured Agent each year we've offered submissions! (That's a testament to our members and the quality of manuscripts you are submitting!) Please see our previous profiles on Danielle
HERE
,
HERE
,
HERE
, 
HERE
, and
HERE
. Please note Danielle opened her own agency, Lupine Grove in 2017. Keep that in mind as you read the older profile posts.
Below are a few more updated resources for Danielle:
Please note Little GOLDen Book Members may only submit to ONE of these agents. Please choose the agent who is the best fit for you and your manuscript.
Submissions will only be accepted for Adriana Dominguez from May 1st – May 15th at 6pm ET/3pm PT.
Submissions will only be accepted for Danielle Smith from May 16th – May 31st at 6pm ET/3pm PT.
Good Luck!
Want to make sure your submissions are tip-top? Grab this 7-Step Submissions Checklist.