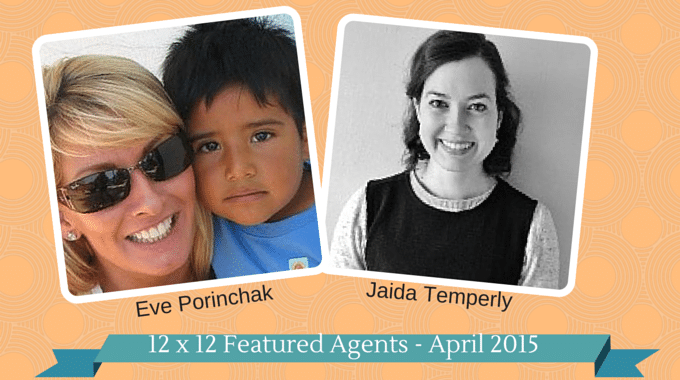 Little GOLDen Book members of 12 x 12 will be able to choose one of two agents to submit their manuscript to each month.
Eve Porinchak of Jill Corcoran Literary will be accepting picture book submissions from 12 x 12 Gold members April 1-15. Jaida Temperly from New Leaf Literary will be accepting picture book submissions from 12 x 12 Gold members April 16-30. Eve's profile appears first, followed by Jaida's. Please read BOTH and then decide who would be the best fit for your work.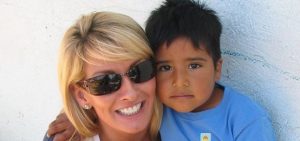 Eve Porinchak 
We are so excited to bring you two agents new to 12 x 12! The first is Eve Porinchak, working with Jill Corcoran at Jill Corcoran Literary. We got a little glimpse of Eve during Jill's recent 12 x 12 webinar, and she's ready and excited to receive your submissions.
A little bit about Eve from Jill Corcoran Literary's site:
"Eve Porinchak graduated from UCLA with a Bachelor's degree in PsychoBiology. She has a degree in Early Childhood Education from Colby-Sawyer College and attended medical school at the University of New England.
Eve has always worked with children in some capacity. She taught Pre-K through First Grade, with a specialty in reading, she worked as a state foster care case manager, teaches creative writing to incarcerated teens, and serves as an aid worker in Tijuana orphanages.
An active member of SCBWI for 15 years, Eve interned at the Jill Corcoran Literary Agency where she was recently promoted to Junior Agent.
Eve has eclectic literary tastes and is open to everything from picture books to young adult novels."
Below are a few online resources for Eve. (Keep in mind, Eve just started accepting submissions in February. So there aren't as many resources for her, but this is an amazing opportunity because she is actively building her list.):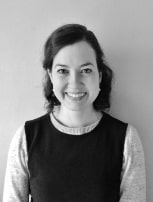 Jaida Temperly
Our second new (to 12 x 12) agent is Jaida Temperly, who recently began building her own list after assisting Joanna Volpe. Jaida eagerly awaits your queries! 
A little bit about Jaida from the New Leaf Literary website:
"Prior to joining New Leaf, Jaida moved from Wisconsin to NYC to intern at Writers House. Before that, she had a brief stint in medical school and milked cows on her family's dairy farm. Jaida is currently an assistant to Joanna Volpe but in her down time, you can find her practicing yoga, downing coffee, or searching for the city's secret bars and cemeteries."
Below are a few online resources for Jaida:
Full submission guidelines for Eve and Jaida will be posted in the Membership Forum. Please note Little GOLDen Book Members may only submit to ONE of these agents. Please choose the agent who is the best fit for you and your manuscript.
Submissions will only be accepted for Eve Porinchak from April 1st – April 15th at 6pm ET/3pm PT.
Submissions will only be accepted for Jaida Temperly from April 16th – April 30th at 6pm ET/3pm PT.
Good Luck!