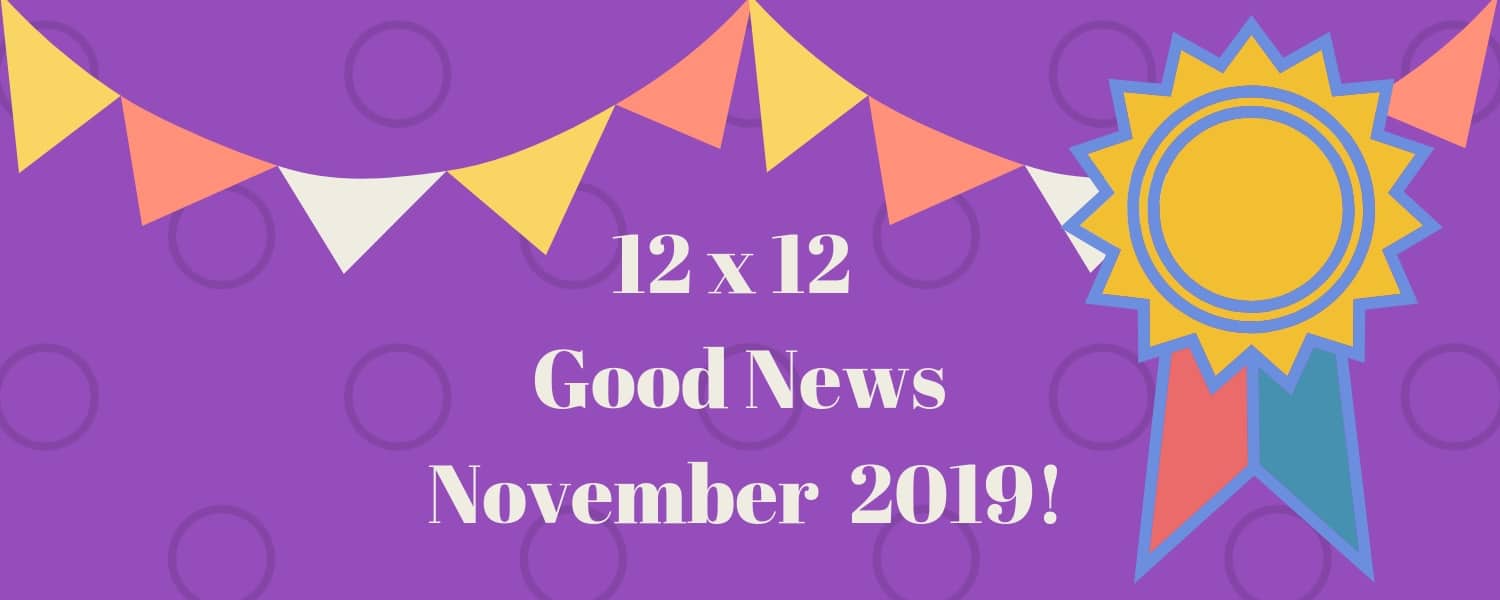 12 x 12 November 2019 Good News!
Welcome to the monthly digest of all the great "goings-on" of 12 x 12 members. Congratulations to everyone for their achievements. There is so much to celebrate! Exciting to see these books come out just in time for the holidays. Be sure to have your good news submitted by the 1st of the month for inclusion in that month's Good News Post. A link to the Good News form can be found under Important Announcements in the 12 x 12 forum.
Help an author out! Click on the "Click to Tweet" links to share on Twitter. Request these books at your local library. Write reviews on Amazon, GoodReads, and B&N. Your fellow authors will thank you!
Book Birthdays
Congratulations to Ann Page on the November 1, 2019 release of A CHRISTMAS DREAM FOR (ME) (I See Me! Books)! (Click to Tweet)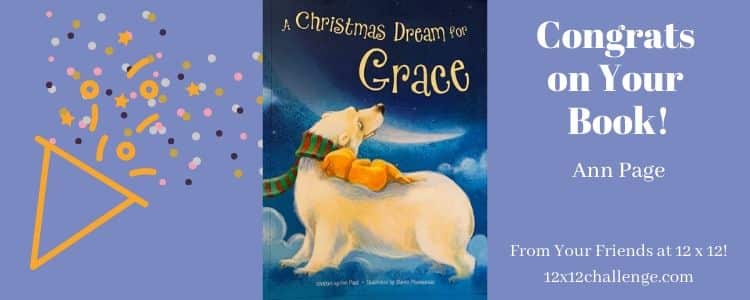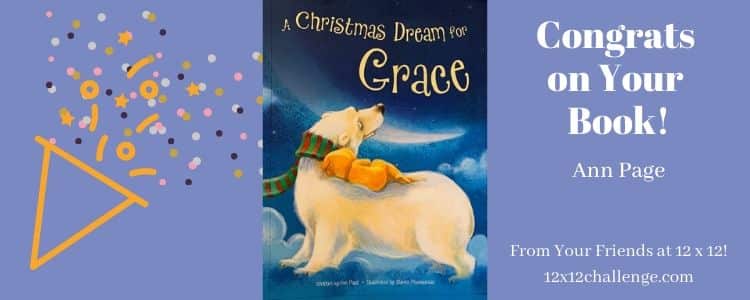 Congratulations to Lynne Marie on the November 5, 2019 release of LET'S EAT! MEALTIME AROUND THE WORLD (Beaming Books)! (Click to Tweet)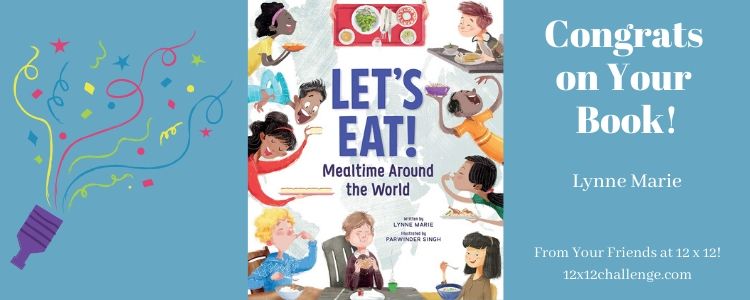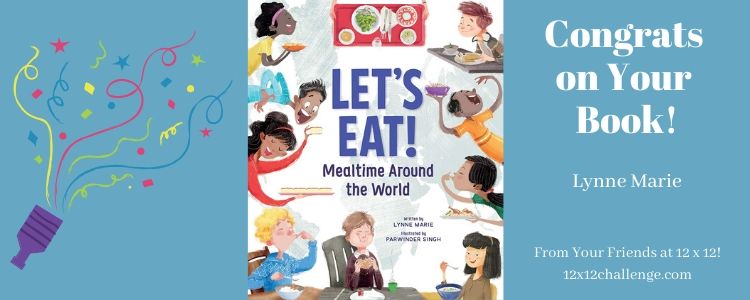 Congratulations to Kim Chaffee on the November 12, 2019 release of NOTHING WEE ABOUT ME! (Page Street Kids)! (Click to Tweet)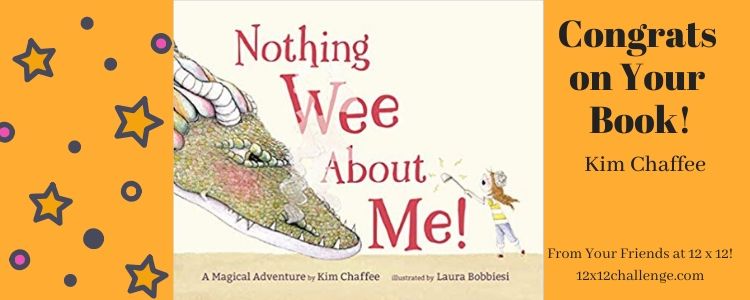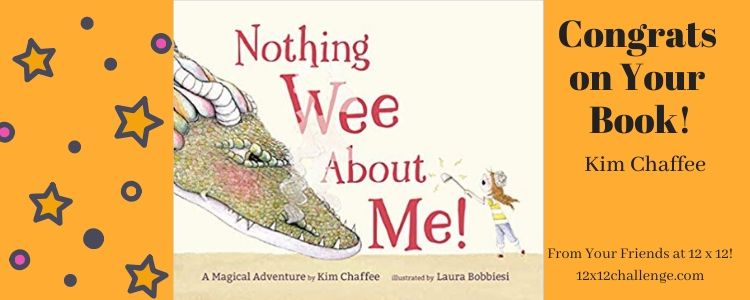 Signed! Look who has an agent!
Alyssa Sidlosky signed with Emmanuelle Morgen of Stonesong! Woohoo!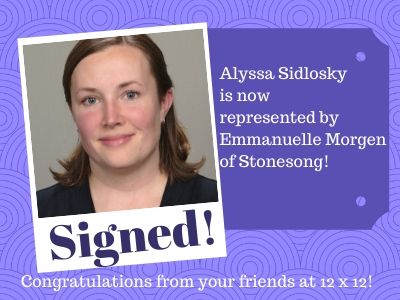 Kathy Cornell-Berman signed with Stephen Fraser of Jennifer DeChiara Literary! Congrats!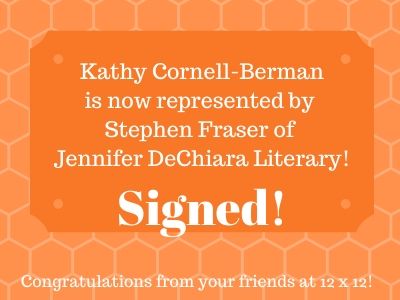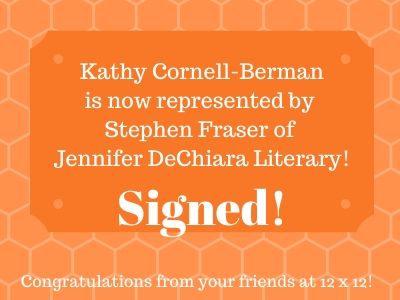 Kira Bigwood signed with Jennie Dunham of Dunham Literary! Hooray!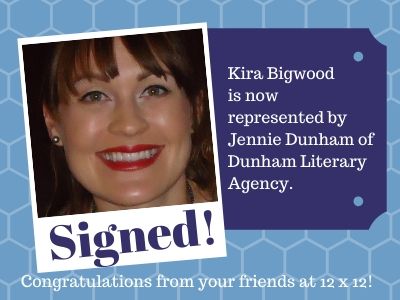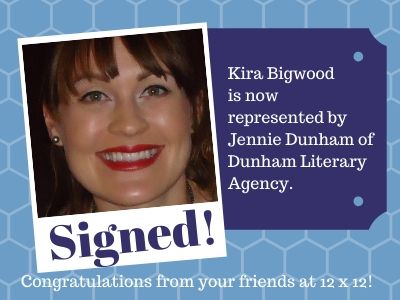 Robin Brett Wechsler signed with Emmanuelle Morgen of Stonesong! Woohoo!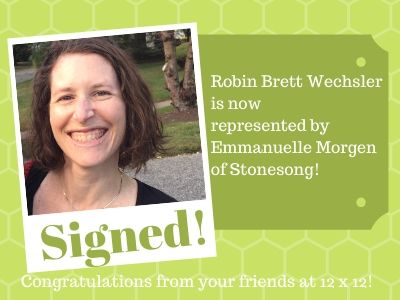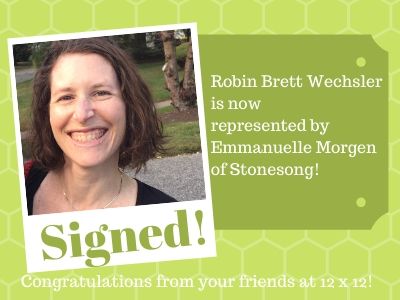 New Book Deals
Congratulations to Joana Pastro on the sale of BISA'S CARNAVAL to Jess Harold at Scholastic! The book will be illustrated by Carolina Coroa.


Congratulations to Alan Elliot on the sale of IF YOU GIVE A TEXAN A TACO to Pelican Publishing! Awesome!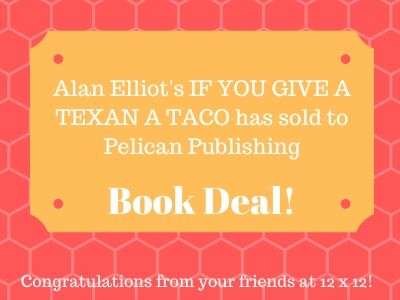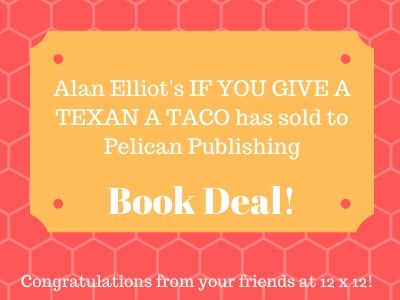 Congratulations to John Alexander on the sale of THE CHRISTMAS GIFT to Deb Haggerty at Elk Lake Publishing! The book will be illustrated by Angela Capel. Way to go, John!

Congratulations to Gregory Bray on the sale of COWSTRONAUT to MacLaren-Cochrane Publishing! Woo-hoo!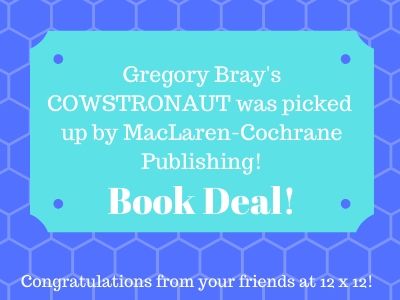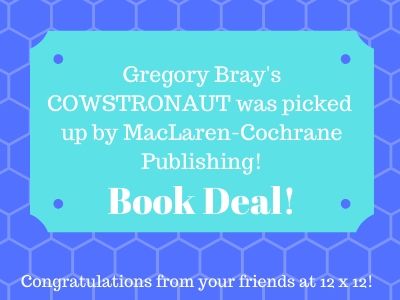 Awards
Congratulations to Beth Elliot on BRINGING HOME BUSTER being longlisted in CANSCAIP's national writing competition!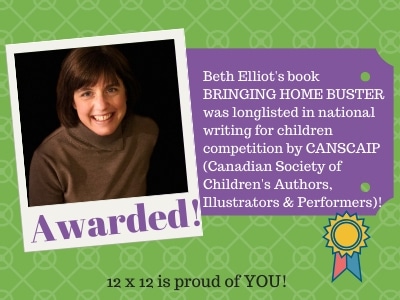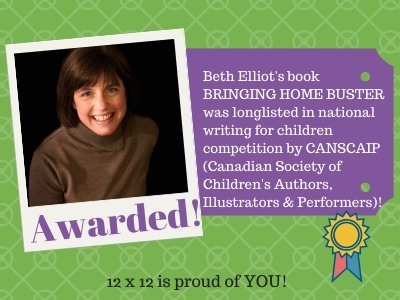 Congratulations to Chris Regier on winning an SCBWI Work-in-Progress Grant for OUR GREATEST, GREAT, GREAT GRANDMA!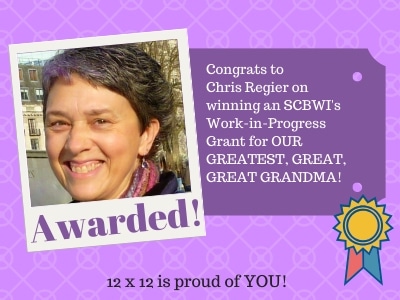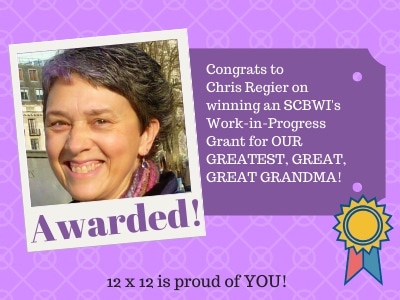 Congratulations to Emily Lim on being 2nd runner-up in Scholastic Asia's Scholastic Picture Book Award for the book MY GRANDFATHER'S ROJAK!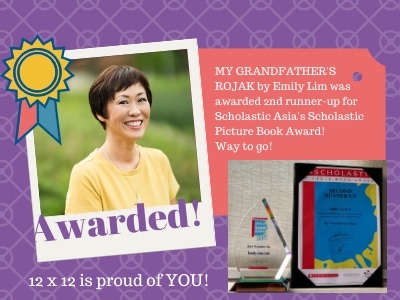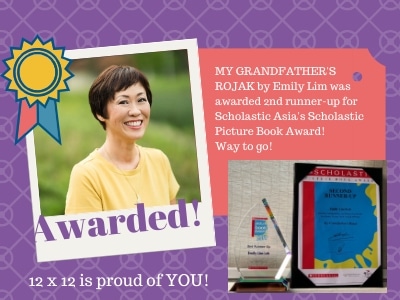 Congratulations to Helen Taylor on winning a 2019 Work-in-Progress for Nonfiction Grant from SCBWI!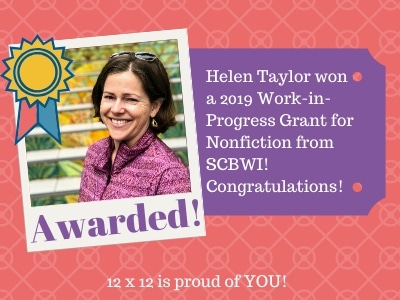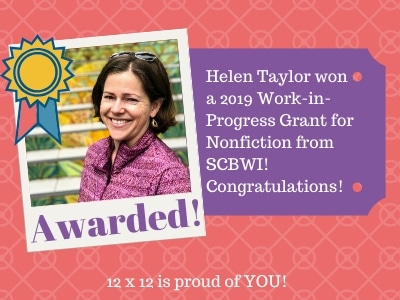 Congratulations to all our members on seeing their hard work pay off! We are so proud of you! 12 x 12 members, if you have good news about a new book, agent signings, book deal, or writing award, share it with us. Be sure to have Good News for December's post uploaded by December 1st. You'll find the link to the Good News form in the Important Announcement section of the forum.