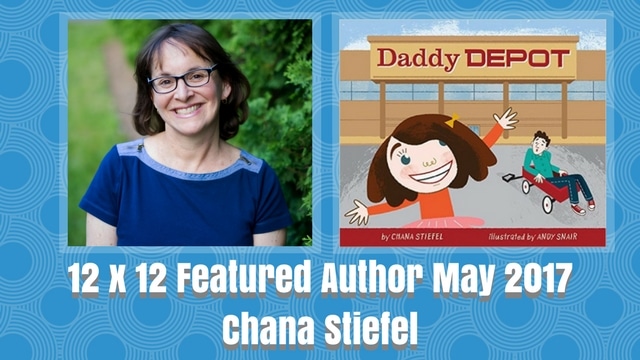 12 x 12 May 2017 Featured Author – Chana Stiefel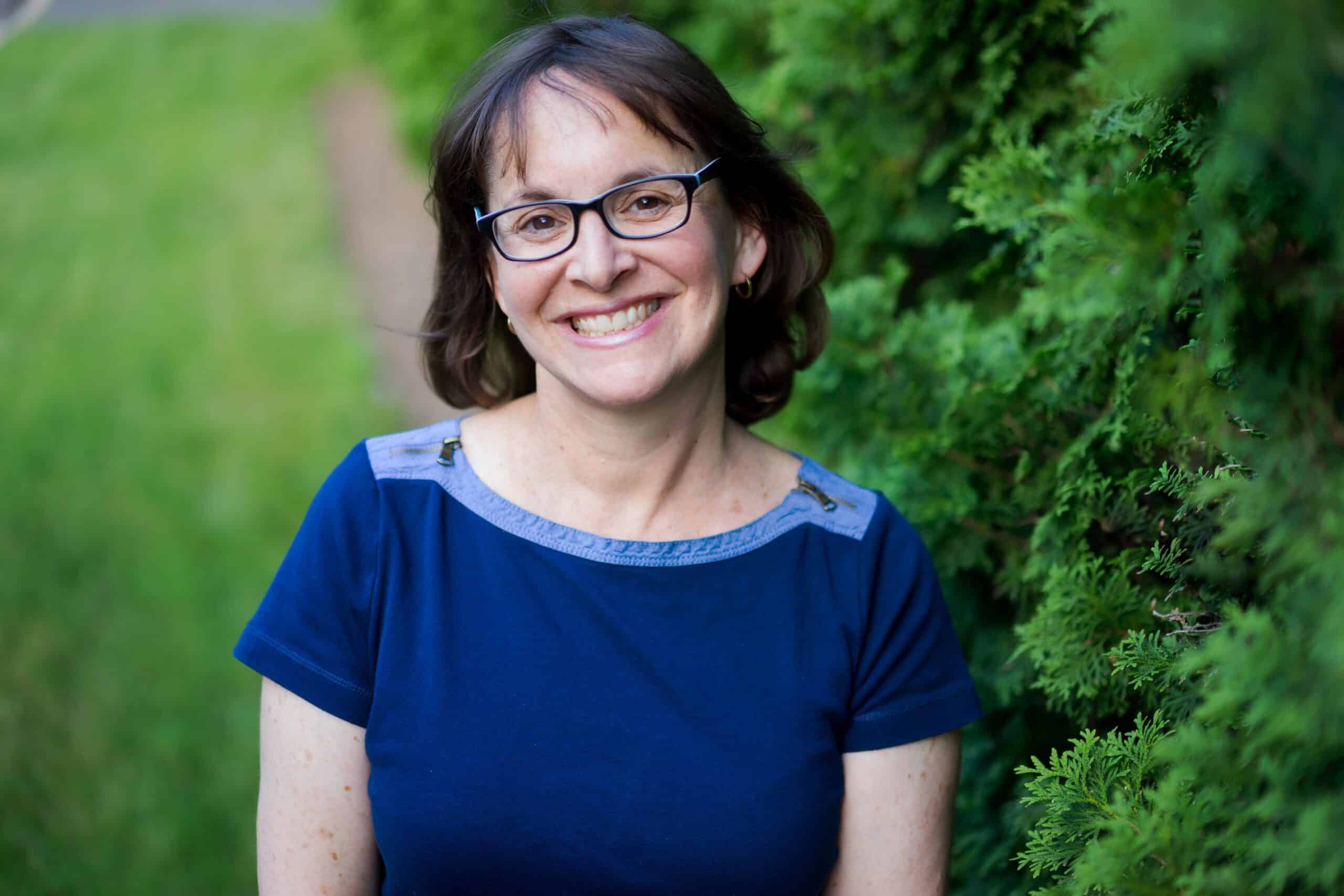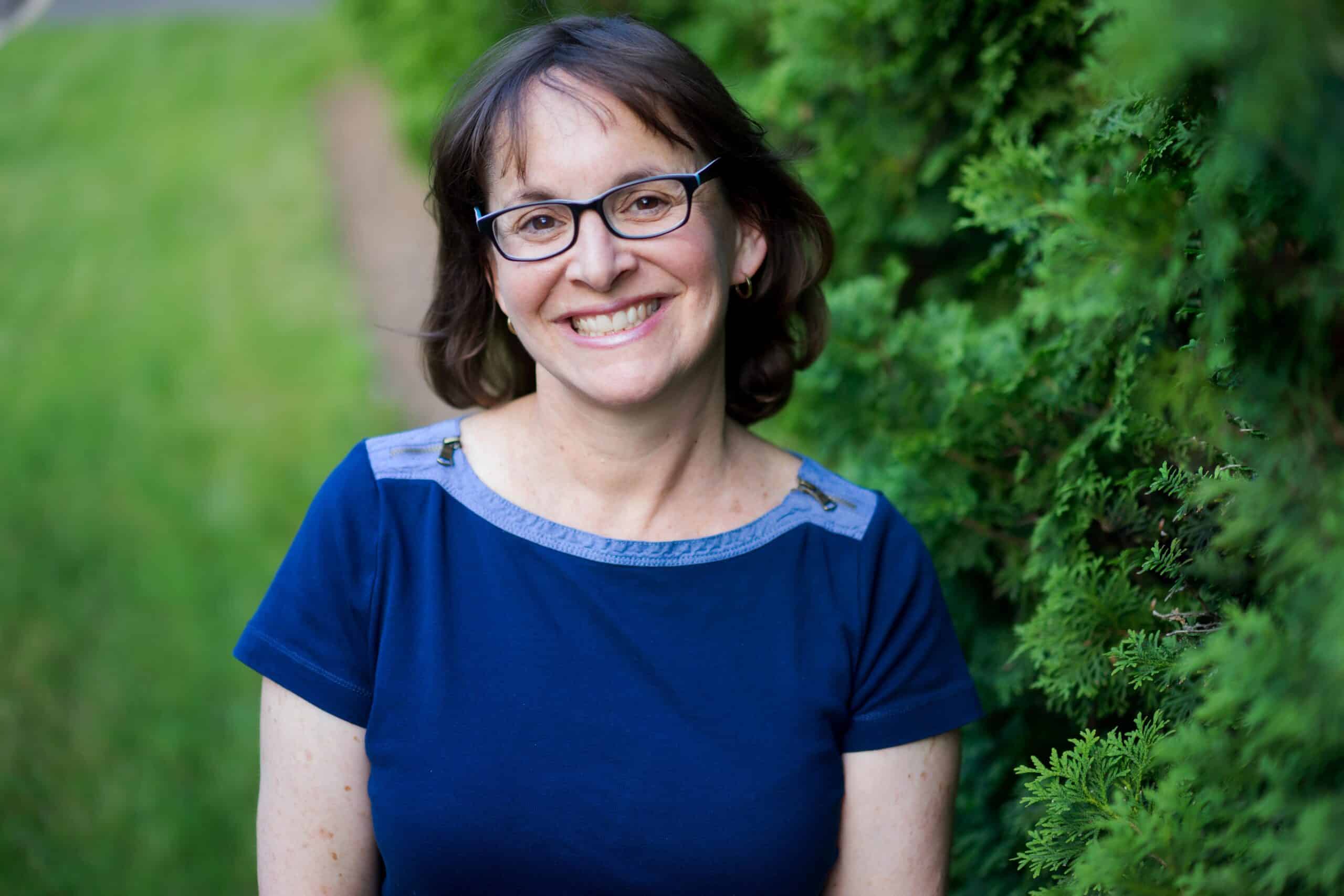 Recently, a friend asked me why I'm so excited about the release of my debut picture book, DADDY DEPOT. I mean, it's all I've been yapping about for months. We 12 x 12ers get it. Debut. Picture. Book. Hellloooo?! But my friend's question was really this: "What makes this book different from all of your other books?"
Truth is, I've been working in publishing since Bill Clinton was president. (Ahhh, the good old days!) I've published more than 20 books for kids. So why am I blowing up the Internet with my DADDY DEPOT posts? Like my own kids, I cherish each and every one of my books and I don't like to choose favorites, but here's how DADDY DEPOT stands apart: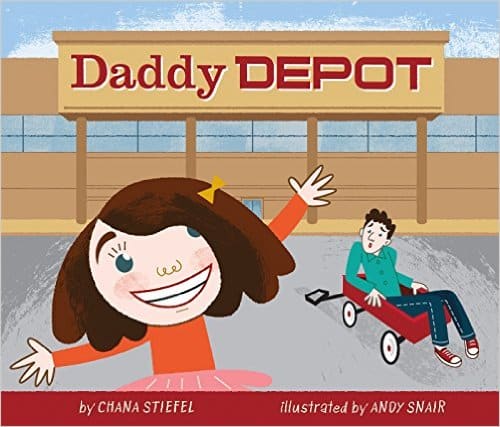 All of my previous books are nonfiction. For a while, I was the Queen of Natural Disasters. I wrote books about thunderstorms, tsunamis, earthquakes, tornadoes, and hurricanes. I also wrote a three-book series on Ye Yucky Middle Ages (how yucky was it to be a knight, live in a yucky castle, and eat yucky food?), as well as a six-book series about a family farm. DADDY DEPOT is pure fiction (you can't really exchange your old dad for a new one at the daddy store, as far as I know.) It's the first book I conjured from my own imagination. 
I wrote all of my earlier books as an unagented freelance author. I was hired by editors at various educational publishers to write books on specific topics. Many of these books had Work for Hire contracts, meaning that I was paid one lump sum, without royalties. For about half of my books, I received a small advance and royalties. DADDY DEPOT is the first book that I pitched and sold with my agent John M. Cusick. He negotiated a much better deal for me with a "Big Five" publisher (Feiwel & Friends is an imprint of Macmillan.) (FYI I met John at a 4-minute agent pitch at the 2013 NJSCBWI conference, but we'll get to that soon!)
The writing process for my earlier books was completely different. First, editors assigned these books to me. I never had to pitch or go through a submission process. (Imagine that!) The writing is all mine, but the topics came from an editor. I still worked plenty hard and enjoyed the process. DADDY DEPOT is my first original story that I shaped using the elements of fiction–character development, a story arc, conflict, resolution, … plus lots of humor! It was a process that I learned over a long stretch of time (well, the humor was there all along).
All of my previous books are informational texts, not narrative stories. They were written for the school/library market, not trade. My goal was to make science and history fun for kids. (Exploding volcanoes! Stinky castles! Wow!) A few of the books were for classroom guided-reading programs. That meant they had strict guidelines about using certain vocabulary and structure and had to comply with a specific reading level. (You may have seen these books in school libraries with letters or numbers on the back to indicate their reading level.) DADDY DEPOT allowed me to stretch my creativity and go to town with storytelling.
I had to write my other books fast…in about six to eight weeks. The books were published relatively quickly too, within a year! By comparison, DADDY DEPOT has been an eight-year journey from first draft to book launch!
For each of my non-fiction topics, I did tons of research online, in books, magazines, and through interviews with experts. I often had to backup every fact with two sources! It was lots of exercise for my "left-brain." For DADDY DEPOT, I wrote from my heart and let my imagination run freeeeee! Now my "right brain" was firing on all burners. It was like winning a shopping spree in a big box store! Wheeee!
Now back up a sec. You may be wondering: How do you get an editor to assign books to you? Sounds like a dream, right? That has been a journey too. I got my start in journalism. I earned a Master's degree in Science & Environmental Reporting from New York University. While at NYU, I got an internship down the block at Scholastic. Once I started writing for kids, I was hooked. I got a job as an editor at Scholastic's Science World magazine and worked for several years with some awesome editors (hi guys!) who were my mentors and taught me the ropes of writing nonfiction for kids.
After the birth of my second child, I left Scholastic and began freelancing. Freelancing is all about networking. My friends from NYU and Scholastic were a HUGE help in sending me work and helping me make connections (and as you know, the kidlit community is the most supportive group out there!). Before long, I had a steady flow of work (more-or-less) and enjoyed the ride. (A quick tip: If you want to break into freelancing, start with building a clip file of magazine articles. You will have to go through the submission process, but you're probably an expert by now!)
I didn't know where my career was going until one night eight years ago, when my (then) seven-year-old daughter got mad at her dad for reasons I can't remember. We came up with a bedtime story about a girl who gets mad at her dad and returns him to the daddy store. Boom! I ran downstairs and started writing DADDY DEPOT.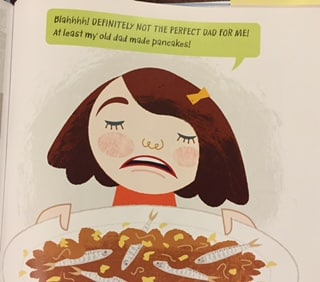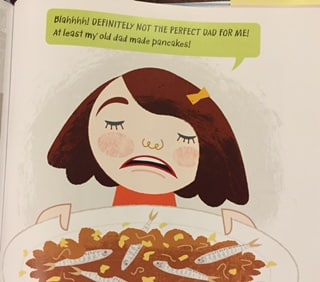 While I was passionate about reading picture books to my kids, I had never written one before. My first draft stank liked mashed liver, sardines, and a shprinkle of moldy cheese. It was over a thousand words, had no main character, no story arc, and it rhymed…terribly! But I was determined. After some editing, I sent it to one of my dear friends from NYU, Melissa Stewart, who has written over 100 non-fiction books for kids. (I honestly didn't know a single person writing fiction!) Melissa gave me some sound—but sobering—advice that literally changed my career. She suggested I study the art of picture book writing (which was soooo different from anything I'd ever done), join SCBWI, and find a critique group. Which I did! I realized how badly I wanted to publish a picture book. I treated the writing process like a new profession, working every day toward my goal.
Jump head dozens of DADDY DEPOT drafts to 2013. While continuing to write non-fiction, I had spent years polishing my craft and was determined to publish my first picture book. I attended my first NJ-SCBWI conference and signed up for a four-minute agent pitch. (Beware peeps! It's like speed dating.) I entered a room, shook hands with a cute agent (I can say that because Julie adores him), and pitched DADDY DEPOT. He laughed and said, "Send it to me!" I think my heart exploded.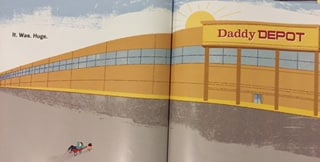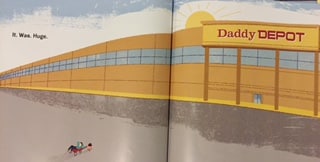 After a few more revisions, I signed with John M. Cusick. This. Was. Huge. A few months later, in November 2013, DADDY DEPOT sold to editor Liz Szabla at Feiwel & Friends. I was screaming in my car when I got the news. My dream was finally coming true!
Since then, I have gone through an entire theme park of roller coaster rides working on new stories with the ups and downs of submission and rejection. I feel blessed that I have sold three other manuscripts (both fiction and nonfiction). I'm working on several new picture books and a draft of my first Middle Grade novel. I also started a job as Director of Public Relations at an all-girls high school (great research for my first YA?). I'm working harder than ever but I love and appreciate every minute. I'm grateful to so many people, including Julie Hedlund and Kelli Panique (and you and you and you), for helping me achieve my dreams.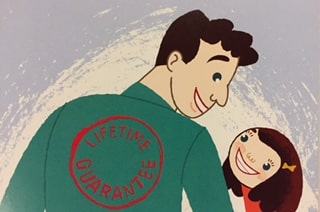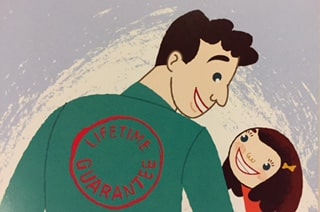 Here are a few "Lifetime Guarantees" for my friends at 12 x 12:
Each of us has our own unique journey. Never compare yourself to anyone else. Keep following your own path. Be persistent, have patience, and persevere. You will get there in your own unique way!
If you're writing nonfiction, try fiction (and vice versa)! Exercise a different part of your brain. You never know where it will lead.
Write from your heart. Be passionate about your subject matter. Laugh your head off. You're going to be doing this for a long time. Do what you love; love what you do!
Keep learning! In the eight years it took to get DADDY DEPOT published I could have gotten a second undergrad degree and gone to medical school. I wasn't sitting around twiddling my thumbs. I was studying the craft and working hard on other manuscripts. Being part of 12 x 12 and participating in many other wonderful picture book groups are major growth experiences and amazing sources of support. [Cue Friday Dance Party music!]
Stick with the people who support your dream. That's the ultimate message of DADDY DEPOT . . .
Sending you all a shrprinkle of unconditional love!
Chana Stiefel is the author of DADDY DEPOT (illustrated by Andy Snair, Feiwel & Friends, 2017), a debut picture book about a girl who returns her father to the daddy store. Chana has written more than 20 non-fiction books for kids. National Geographic Kids will publish her new book about creepy critters in 2018. WAKAWAKALOCH, a semi-autobiographical book about a cave girl who wants to change her unpronounceable name, will be published by Houghton Mifflin Harcourt in 2019. More good news coming soon! Chana is represented by agent John M. Cusick at Folio Literary. For some "bite-size bits of wisdom for writers on the go," visit www.kidlittakeaways.com, a blog Chana co-writes with her friend and critique-partner Donna Cangelosi. For more about Chana, visit www.chanastiefel.com and follow her on Facebook and @chanastiefel on Twitter.