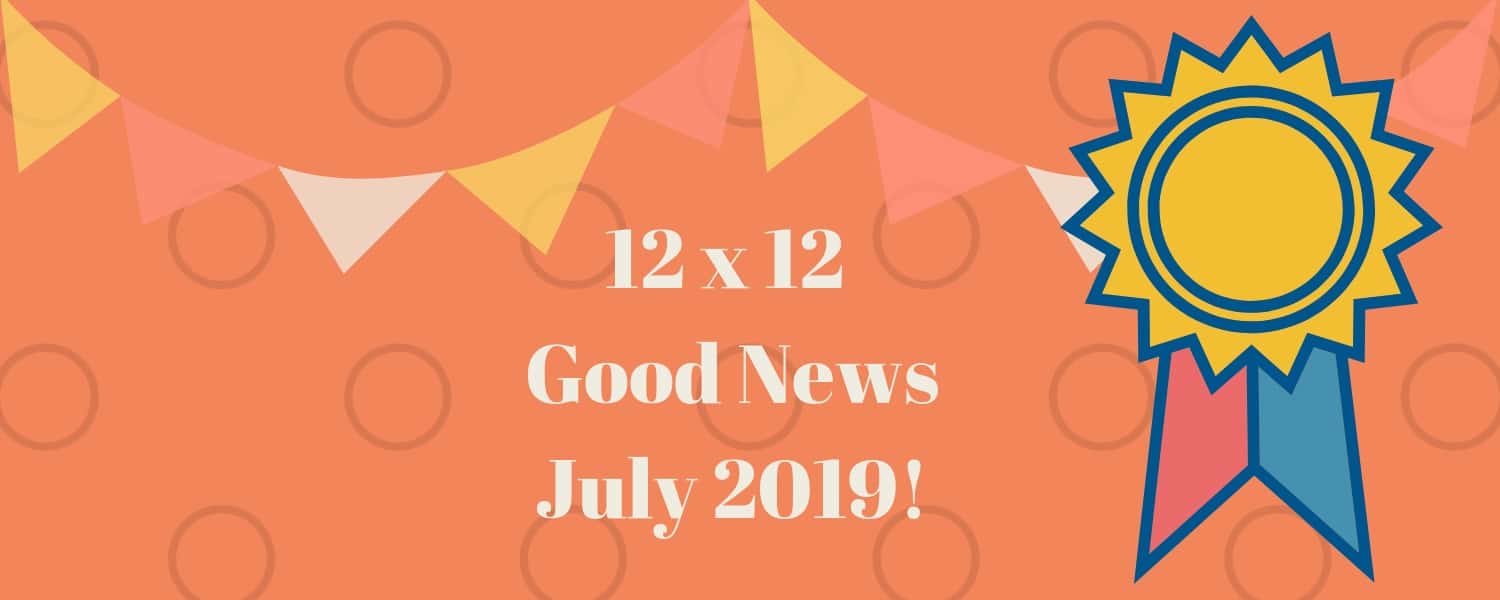 12 x 12 July 2019 Good News!
Welcome to the monthly digest of all the great "goings-on" of 12 x 12 members. Congratulations to everyone for their achievements. There is so much to celebrate! This month we only have one 12 x 12 book being released, but we make up for that with FIVE agent signings and FIVE book deals! All other good news was submitted before July 1st. Be sure to have your good news submitted by the 1st of the month for inclusion in that month's Good News Post. A link to the Good News form can be found under Important Announcements in the 12 x 12 forum.
On to the celebration! Be sure to click on the links to tweet and share the good news around the web!
Book Birthdays
Congratulations to Leila Boukarim on the release of A WARM CHRISTMAS (Marshall Cavendish International [Asia])!(Click to Tweet)
Signed! Look who has an agent!
Charlotte Offsay signed with Nicole Geiger of Full Circle Literary Agency! Woohoo!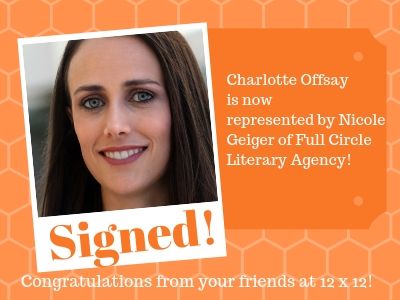 Costantia Manoli-Rumfitt signed with Jennifer Weltz of Jean V. Naggar Literary Agency! Way to go!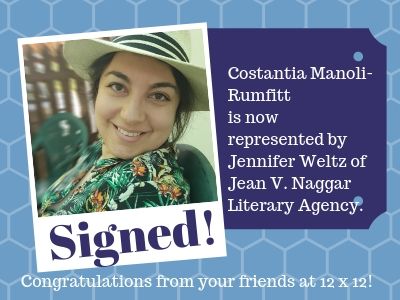 Cynthia Harmony signed with Natascha Morris of BookEnds Literary! Congrats!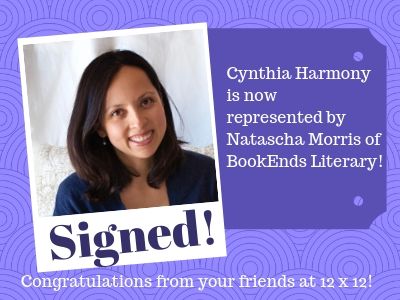 Joan Maher signed with Natascha Morris of BookEnds Literary! Agency sisters! Awesome!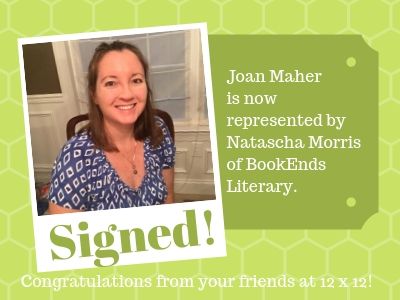 Tara Hannon signed with Jordan Hamessley of New Leaf Literary! Three cheers!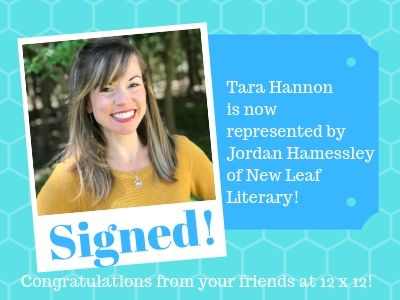 New Book Deals
Congratulations to Anitra Schulte on the sale of DANCING WITH DADDY to Kelsey Skea at Amazon/Two Lions! Cheers!

Congratulations to Gabi Snyder on the sale of LISTEN to Sylvie Frank at S&S/Wiseman! Awesome!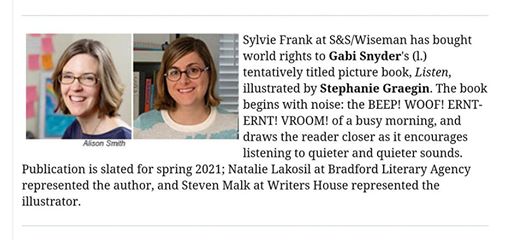 Congratulations to Katelyn Aronson on the sale of PIGLETTE to Tamar Brazis at Viking! Fantastic!

Congratulations to Meghan Browne on selling THE BRAVE LIFE OF DOROTHY LUCAS to Tamar Brazis at Viking!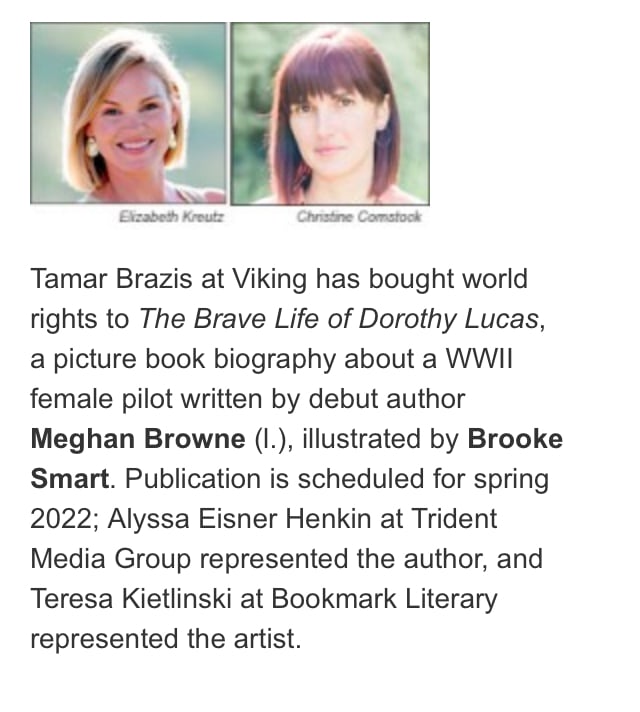 Congratulations to Rebecca Koehn on the sale of AFTER THE RAIN: DRIP, DROP, PLINK to Naomi Krueger at Beaming Books! Huzzah!

Awards
Congratulations to Srividhya Venkat on winning the Crystal Kite Award 2019 – Middle East/India/Asia Region! WOW!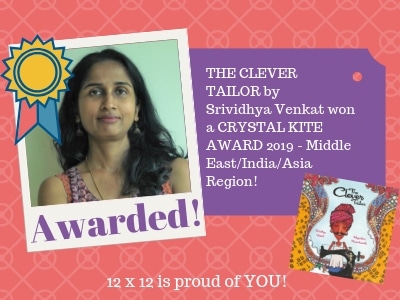 Congratulations to Nadine Gamble on BOOKS FOR EVERYONE being shortlisted for the OpenIDEO Early Childhood Picture Book Challenge!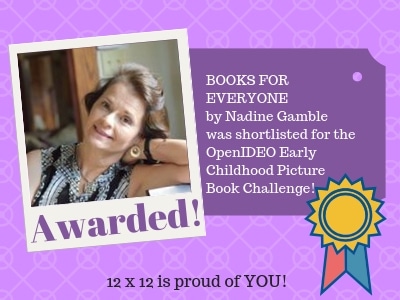 Congratulations to all our members on seeing their hard work pay off! We are so proud of you! 12 x 12 members, if you have good news about a new book, agent signings, book deal, or writing award, share it with us. If you added your good news after July 1st, look for your news in the August Good News post. You'll find the link to the Good News form in the Important Announcement section of the forum.