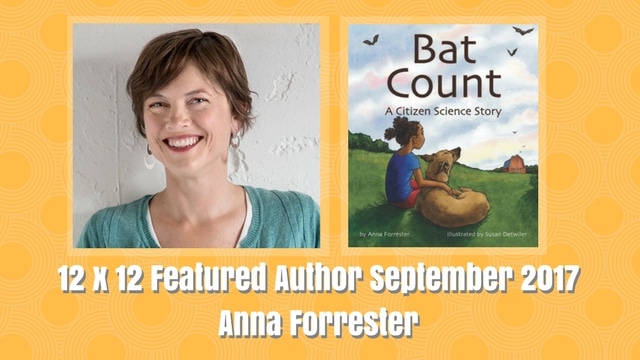 12 x 12 Featured Author September 2017 – Anna Forrester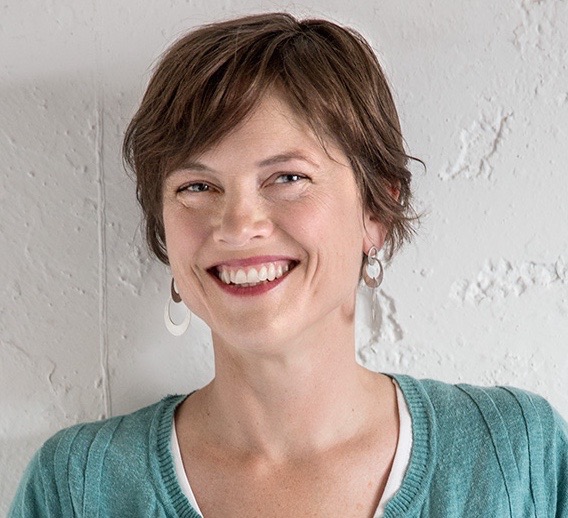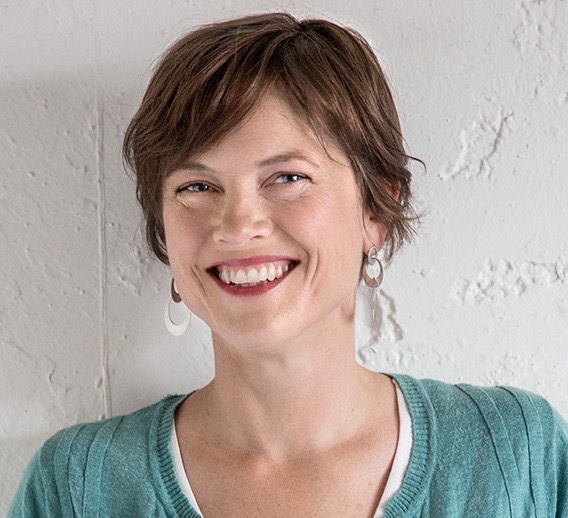 LOVE WRITING
September is a great—if bittersweet—month: kids head back to school, garden plants fade and droop, and days fold in on themselves. And, we rediscover chunks of time for work. (Or if we teach, we begin a new juggle!)
I love getting back to my desk, because I love words and language and stories, and I love writing. Which is good, because the publishing side of this business is a more complicated beast.
That my debut picture book reached publication was exciting and, in retrospect, a little nuts: it was the first picture book I completed as a newly-committed writer (I'd yet to even discover 12 x 12), I didn't know a thing about the market (the manuscript was 1400 words long) and I didn't have an agent. I submitted the story to a few people, realized it wasn't a good fit for the current market, so shelved it and moved on.
Then I read a call from Arbordale Publishing for science and math themed picture books. It occurred to me that my story might fill some gaps in the education market: none of the bat books in circulation addressed white nose syndrome's decimation of North American bat populations, and while a few non-fiction books introduce children to the practice of citizen science, no fiction offered a similar window. And, the story offered hope in the face of mass extinctions and species decline. I cut and revised, and pitched the book around these ideas. Arbordale bought Bat Count and this February it was released.
Sharing the book with kids and talking with them about writing and publishing and bats is a joy, and I'm getting a crash course in promotion. But in the two years between selling and publishing Bat Count, I have made little other visible progress: I have no more books en route to publication and I remain un-agented. I sub work to a handful of agents and my rejection pile inches ever higher.
This summer an agent I really respect asked me to submit a piece she'd read and loved at a regional SCBWI conference (I did), then asked me to submit more work (I did that too: six more manuscripts plus notes on others). Now, I wait (two months and counting). I've stopped holding my breath. And I keep writing.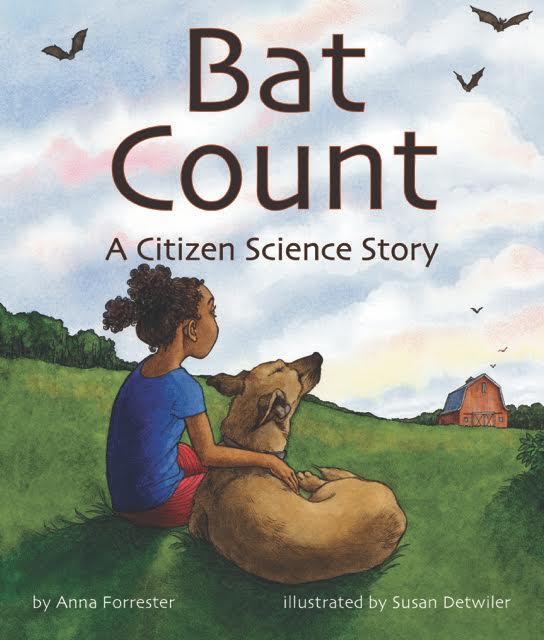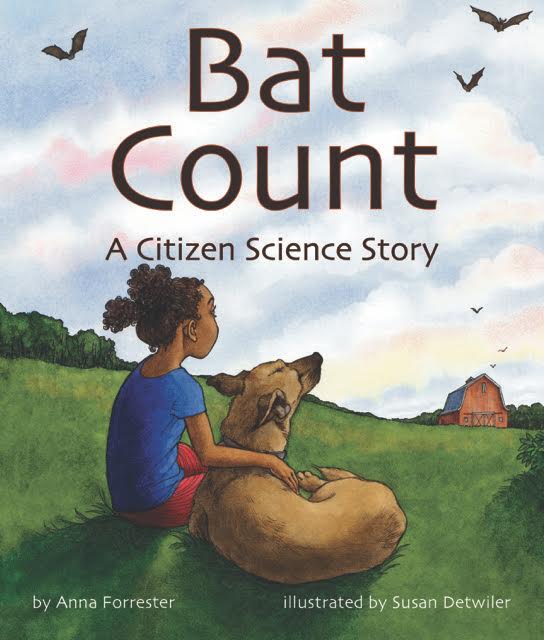 My non-writing friends look at me cross-eyed and marvel at both the slog and my willingness to persist. I might have shriveled up like a spent balloon, gathering dog hair under some overstuffed armchair, but as I keep at it I also keep discovering new ways that writing adds to my life and new ways to love it.
At some point after I committed to writing, I began a daily practice that combines what Ann Cameron recommends in The Artist's Way  and Natalie Goldberg describes in Writing Down the Bones. I start my writing day with 30 minutes of what I call 'flow writing'. It is hard to sit and focus 30 straight minutes, and many days I interrupt myself 50 times. Some days I meander across the page and stew in my own juices. But other days I tap into reservoirs I didn't know were there. The forgotten and unexpected bubble up. Impressions and memories materialize and congeal and become new.
When vacations hit, I am always so excited for days hanging out with my kids and for messing around outdoors, and I let my flow writing lapse. After a few days, anxious energy creeps in. I get short-tempered and cranky. I lose my center.
Without my daily dose of flow writing, I turn into a hag from some dark fairy tale. Writing, it seems, has become an anchor.
My friend Susan Barr-Toman came back from Elizabeth Strout's visit to the Free Library of Philadelphia a few months ago with this quote that gets at another way that writing affects me:
"It came to me a number of years ago that one of the things I love about writing is that when I go to the page I suspend judgment. In real life, I'm probably as judgmental as the next person, because that's how we maneuver through the world. We just become judgmental, which is tiresome. We do and we are and yet, when I go to the page, I just don't care. I just have an open heart for my characters and so it's a wonderful thing. It's very freeing and it allows me to just report on what people are doing. Because you know that's my job—to show what we're all up to or what some of us are up to."
Strout's words resonate, I think, because I harbor this quiet fear that I may actually be more judgmental than the next person. But when I work to let a character loose to make her own way, I find I open up and am more compassionate towards her and the real people she draws from, and towards myself too.
Writing makes me a better person—or at least makes me act like a better person. Which is another thing I've come to love about writing.
There's one more thing—I'm still trying to get a good grip on this one.
I shifted my focus to writing after working for years in education and landscape architecture, and I always feel like I got to the party late. To make up for lost time, maybe, I pressure myself to write and produce, and I often forget to leave time to do the other things I love.
But when I do allow myself to play—to explore a new place or read a book about some random curiosity or try my hand at something I've been wanting to make—I am reminded that these things all feed my work. They both refresh and provide fodder.
I love that writing—when I let it—encourages me to play.
Self-promoting, branding, pitching, querying and marketing—I keep at these tasks, and maybe one day will come to enjoy them more too. Meanwhile, I write. 12 x 12 and my other, smaller writing communities provide so much needed support—we are lucky to have found each other and this space. (Thank you, Julie!)
If you have ways you've discovered that you love writing and that it adds to your life, please do share—it would be great to hear other people's experiences. Meanwhile, have a great September!
Anna Forrester loves nothing better than to stumble onto a funny idea or a great question, then hold on tight as it leads her through books, her imagination, and unexpected nooks and crannies of the world. Many of her adventures find their way into the books she writes for children. Anna's debut picture book, BAT COUNT (Arbordale, February 2017), is a fic-informational story of bats, citizen science, and hope. Anna has taught kindergarten and second grade, and in her other life she makes landscapes for play; she lives in Philadelphia with her husband, dog, and two daughters, and spends lots of time in the wilds of central Pennsylvania. Find Anna at www.annaforrester.com or @annaforr on Twitter.