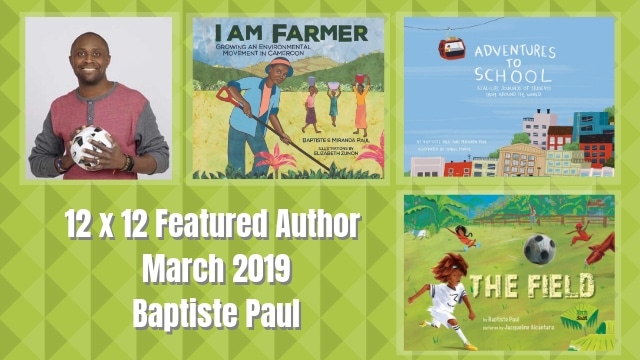 12 x 12 Featured Author March 2019 – Baptiste Paul
The "Nos" are Many, Rejections Plenty
It takes a lot to write a book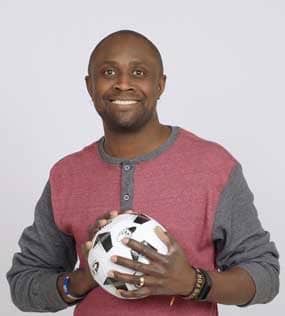 As a picture book author, you hope that the book you create is well received by kids and adults alike. The years of research and writing boils down to a single moment—release day. Are people going to be as excited as I am about this book? Will this book deliver the message I want to share with the world? For me, the biggest award is knowing first hand that my book is helping to create a positive change in the world.
Two years ago, my wife, Miranda and I traveled to Cameroon to complete research on our co-authored book I Am Farmer. Prior to our departure, the US State Department advised us to reconsider traveling to Cameroon, noting it wasn't safe because of a heated political situation. Fighting had broken out in many parts of the country; many had died. At that point, we were so heavily invested in our research that the thought of canceling never crossed our minds. Although we knew the risk, we chose to go. We knew it was going to be difficult, and we accepted the challenge that lay ahead.
This was a story that needed to be told.
Our book is the story of "Farmer" Tantoh Nforba, who, in my opinion, is one of the biggest environmental activists in Cameroon. Tantoh's work includes, among other things, building water catchments, digging wells, and planting gardens. From village to village, kids danced with him; adults shouted his name wherever we went; mayors and chiefs welcomed him into their homes. An elder from one village shared that once the new water catchment was installed, not a single person had gotten sick or died from drinking contaminated water. I'm in awe of Tantoh's story and his hard work on behalf of the people of Cameroon.
"Time short, story long," is one of Tantoh's many proverbs. His work keeps inspiring people. In less a month since I Am Farmer hit bookshelves nationwide, there has been a call to action. Schools, churches, and community organizations are on the front lines advocating for better living conditions in Cameroon. Elementary students in Auburn, NY, have raised enough money for the construction of a new well for the eco-lodge that Tantoh has built. Also, my church, Prince of Peace in Green Bay, is on the path to raising $5,000 for another well project in Cameroon.
All my life I have been surrounded by activists just like Tantoh. People who want to make this world a better place. People who want to improve the lives of others through selfless acts. I did not have to look far. One of my everyday favorites is my mother. She couldn't read or write, yet she was able to get electricity to our neighborhood in the village. For more than five years, she walked endless miles to government offices. When the "nos" from political leaders and heat exhaustion slowed her down, she persisted. She never gave up, even though it might have been the easiest thing to do.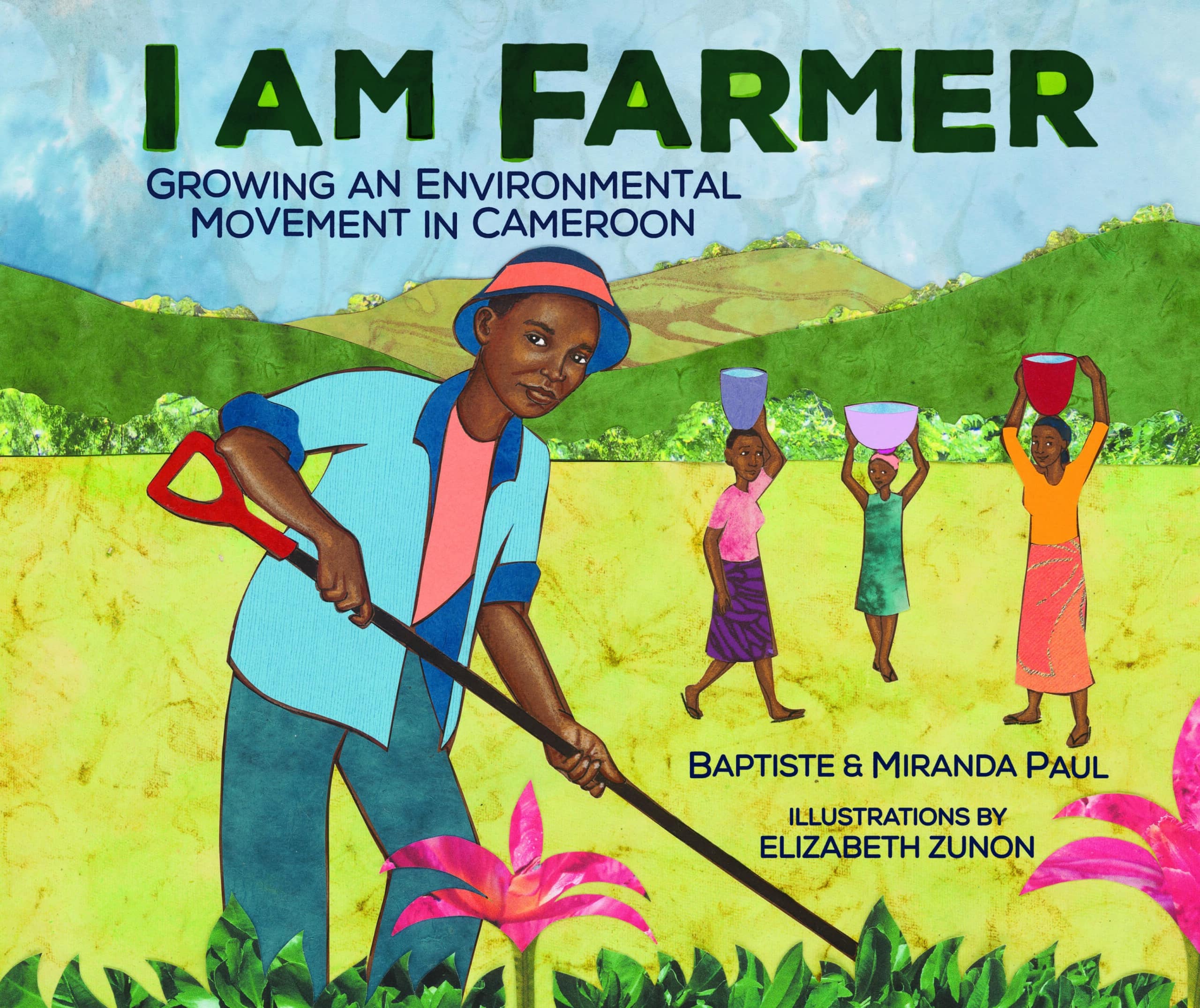 Inspired by my mother, I too persist. At one of my past jobs, I was witness to an unfair system and how employers don't always compensate their employees fairly. In this case, I too walked for change: I took matters into my own hands and organized a strike. My demands were simple. No work if we didn't get paid a fair wage. Luckily, I did not get fired. Instead, two amazing things happened that week. My boss saw what one man was capable of and challenged me to go out and do something incredible in this world. His words to me: "it's amazing how you pulled this off." And, when we received our checks that Friday, everyone got a 100% raise.
We've all heard the phrase, "Never give up!" The changes we wish to see in the world—clean drinking water for the people of Cameroon, electricity for a village, fair wages for workers–do not come easily. At least, it hasn't for me, for Tantoh, for my mom. Sometimes it can feel like the world is against us. Sometimes we can't catch a lucky break. The nos might be many, the rejections might be plenty, but each step in the process is important. The key is to keep walking. Success is much sweeter when we've learned from our failures.
This is why I write. To inspire. To learn. To bring the world the stories of the people who, one step, one well, one penny at a time, make change a reality.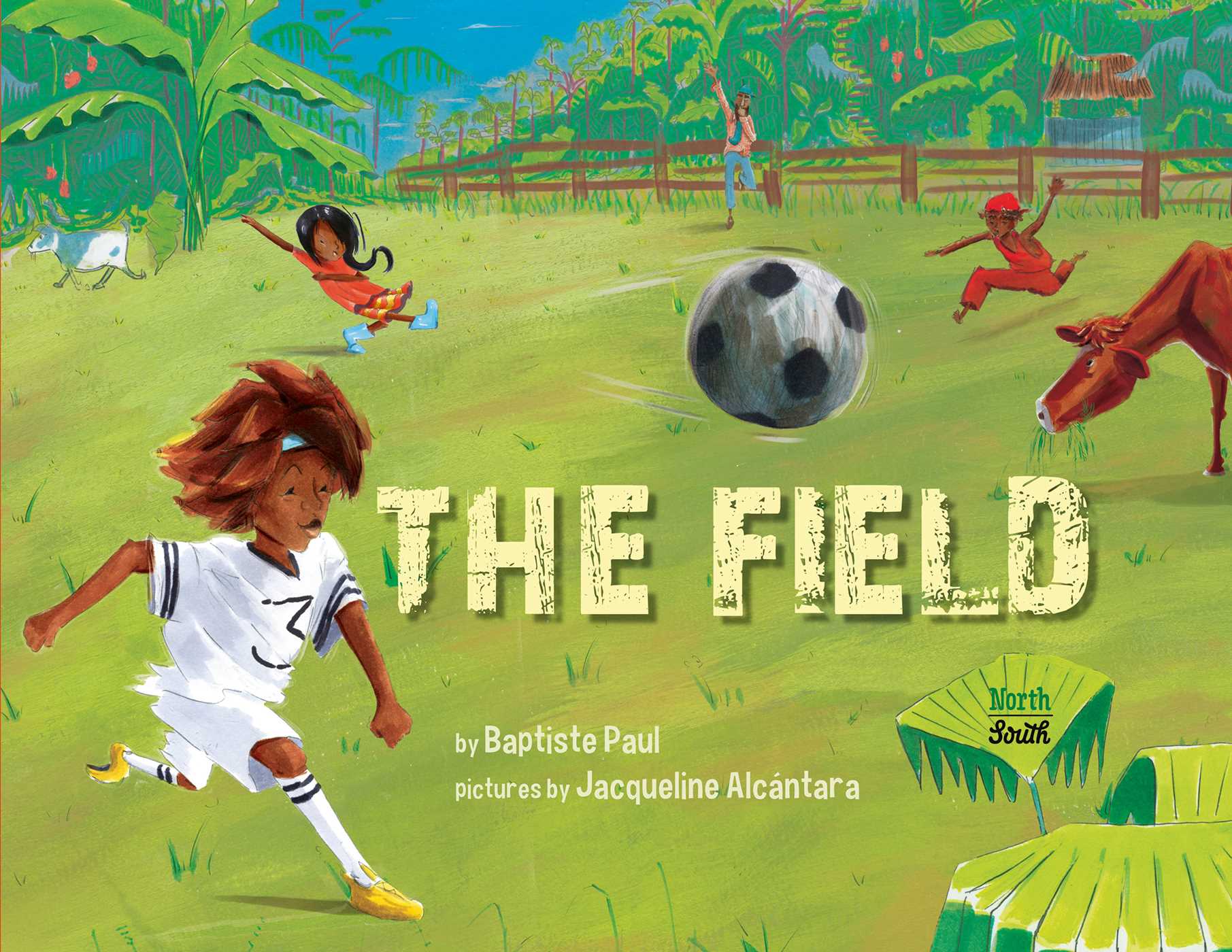 Baptiste Paul is a Caribbean-born author of three books for children. His debut picture book, THE FIELD, received starred reviews from Kirkus, The Horn Book, and Booklist. According to Kirkus, his co-authored book ADVENTURES TO SCHOOL, "will pique readers' curiosity." His picture book biography, I AM FARMER, chronicles the work of Cameroonian environmentalist Tantoh Nforba. Born and raised on the island of Saint Lucia, Baptiste is a native Creole/Patois speaker who enjoys reading his books and sharing about his experiences with anyone who will listen. Learn more about Baptiste at baptistepaul.net.
One lucky 12 x 12 member will win a copy of I AM FARMER during the March check-in. Will it be you? Get your drafts written and revised in March for your best chance of winning!