12 x 12 Featured Author March 2016 – Julie Falatko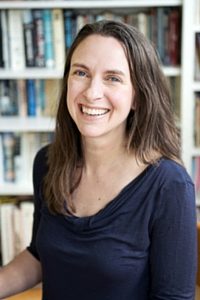 I am so very happy to introduce you today to one of my earliest children's writer friends and our March 12 x 12 Featured Author, Julie Falatko. She is not only one of the funniest people on the planet, but she's also one of the most kind-hearted and authentic. So I am not at all surprised that her debut picture book, SNAPPSY THE ALLIGATOR (DID NOT ASK TO BE IN THIS BOOK), has entered the world with much fanfare. In its inaugural year, Julie was a 12 x 12 challenge winner, and she continues to spin sucky draft straw into gold to this day. She's taken a break from her writing to share her wisdom on being a debut author. Please welcome (another) Julie!
I'm writing to you with almost a month of being a Real Author (meaning I can hold up my book and say, "Take this to the register if you'd like to purchase it") behind me. How does it feel? It feels weird, you guys. Good weird, but still strange.
The writer journey has so many unknowns. Will I get an agent? Will I get a book deal? Will my book look okay? Will anyone read my book? The path is jagged, with lots of unexpected detours and supposed shortcuts that actually take you into Dead Man's Cave. So it's weird to have gotten all the way through, relatively unscathed, blinking in the light, holding a book that for some reason has my name on the cover.
I am going to give you my top ten rules for debut authors, with the disclaimer that they're my rules. Writer rules are so individual. I present these to you like an appetizer plate. Take what you want from them.
1. Take yourself seriously. Especially at the very beginning, when you're the only one who can. If you want to write, then call yourself a writer, even if it's only when you're alone in your room. Someone said to me once, "Take the word 'aspiring' out of your definition. If you're writing, you're a writer." It's true. An aspiring writer is one who doesn't write. The aspiring writer is watching television on the couch while you're at the coffee shop, writing. But if you want to do this? Then do it. Write.
2. You're already doing one right thing – you're in 12×12. For me, the quickest way to hone my writing craft after taking myself seriously was to write, a lot, and revise, a lot. Don't be too precious with your one perfect story. The process of writing twelve drafts in one year was transformative to my writing, and the next year I wrote new drafts but focused on revising the ones I'd written the previous year.
3. Don't be afraid to write terrible stories. Some of the stories are going to be awful, and some are going to be boring. Just keep writing. Play around. I know it feels like you have to squeeze writing in, so you don't have time to write stories you're going to throw away forever, but that's how you figure it all out. Those terrible stories are important. I have more drafts of discarded awful stories than I do of good, complete ones. And I'm not sure I could have gotten to the good stories without writing the awful ones first.
4. The magic of the internet is that you don't have to leave your house to get a writer's education. 12×12 and PiBoIdMo are motivation and community. I've never been to any SCBWI conferences. I'd love to go to one, but they cost money and I have four little kids at home. Connect with people on Facebook and Twitter, listen to podcast interviews, and read blog posts. You can still get schooled in kidlit, and you can do it while you're folding laundry. I got my agent because I was the picture book reviewer on Katie Davis's Brain Burps About Books podcast, and because I talked about books on Twitter. I did both of those from my dining room, for free, while making my kids breakfast.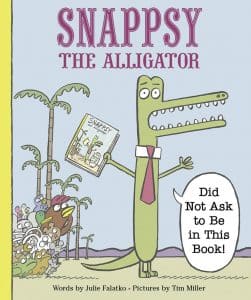 5. Keep your eyes open for your special tiny group of magical wonderpeople. I would not be the writer I am now if I hadn't found Carter Higgins and Elizabeth Stevens Omlor in 2012. We weren't necessarily looking for each other, except that we were. Someone in a critique group read my stories and said, "I have a friend who writes stories as weird as yours are" and that's how I met Elizabeth. Carter and I both won a Halloween poetry contest Adam Rex did on Twitter. Those are totally random circumstances, but we all paid attention to that giddy first grade feeling of when you walk into the classroom and find your new best friend. If you follow published authors on Twitter, you'll notice that they all seem to have a secret special group. You need people who have read everything you've ever written and who push you to do your best. You need people who have seen all your warts. You need a private space to air your frustrations and worries. You may find someone in your critique group who fits, or they may lead you to someone else. You may think someone is in your special group and then realize that maybe they're not. Just pay attention, and be ready.
6. Here's where I'll randomly insert the writing and creativity books that I read and loved.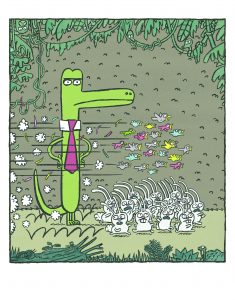 7. Don't rush. Oh gosh, I know it's hard. But there's no need. And it's better to take your time. You only have one chance to make a first impression, blah blah blah, but oh wow you are going to be so ahead of the game if you take your time and have three incredible, polished, amazing picture book manuscripts ready before you start querying agents. It took me about two years of constant writing to get to that point. And then, once you get a book contract, things take forever. You have heard it before but it's a different feeling once you're actually in it. For me the key was to forget about it for a while. Forget it's a thing. Do other stuff. Exercise a lot. Clean your sink. Walk the dog. Vacuum. Read a lot of good books. And, more than anything: keep writing. Keep going. Work on your writing so that each manuscript is better than the last. Challenge yourself. Don't sit still.
8. I think I'm not supposed to read reviews or look at Goodreads, but I do. There might be a point where I don't pay as much attention, but from where I sit now, a few weeks out, I still feel compelled to know. People I don't know have read my book and that's mind-boggling. And you know what? A few of them didn't like it. At all. When I read that first bad review, it was like a knife through my heart. The reviewer said I was being too cutesy and was trying to be funny but failed. She said the ending stunk. I was so bummed out. I spent a good hour being bummed. And then I thought, "What would I say if this had happened to Carter and Elizabeth?" And here's what I'd say to them: "So what? Not everyone is going to like your book. It sounds like that lady has a different sense of humor than you do. But look at all the people who do love your book. There are a lot of them. Focus on them." So, since Carter and Elizabeth were sleeping in their time zone, I said that to myself. And now it's fine.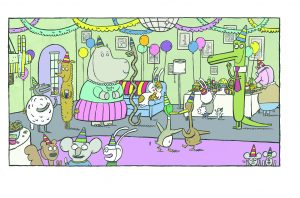 9. People kept telling me that there would be a lot to do in the month before my book came out, and I couldn't figure out what would keep me so busy. I'm still not sure what it all was, but oh boy. Yeah. That 4-6 weeks before Snappsy the Alligator came out were nuts. There were blog post interviews as myself and blog post interviews as my characters. Author shelfies and podcast interviews to record and launch parties to plan. It seemed like it wouldn't be that much but it was. It was a struggle to fit in writing time. At some point I just exhaled and rode the wave. I know I'm going to keep writing. It's okay to focus solidly on book marketing for the weeks surrounding a book's release.
10. I'm trying to figure out how to say this without sounding egotistical, but: my book has done pretty well so far. I got spot gloss on the jacket and an awesome alternate cover underneath the jacket. They made a poster for my book. It got starred reviews. It was an Amazon pick for best book of February. The book trailer was on Entertainment Weekly. It was a pick for the Spring Indie Next list. Barnes and Noble made special signs that say "Character Wall of Fame" featuring Llama Llama and my alligator, who is barely four minutes old. And people keep asking me, quietly, casually, "How? How did you get all that?" I don't know! So much of it feels like it just happened. But that's not true. I did three things. First of all, I wrote the best book I could. Second, I was kind to everyone. Why wouldn't I be? But word on the street is that some authors are jerks. Don't do that. Be nice. Third, I didn't expect any of it. I didn't sit on my dais and threaten to throw a fit if I didn't get spot gloss, or a poster. I was happy enough to be getting a book. All the other stuff was icing.
Those are things I've learned on my journey thus far. The thing that shines most brightly, the thing that always drives me, is: write. Keep writing. Keep working, keep going, write more, write new things, write different things, write better. Read a lot, enjoy the ride, and write, write, write.
When Julie Falatko was 8 years old, she wrote her first story, about a family of ornery foghorns. Making things up was so much fun, she knew she had to figure out how to do that forever. She went on to earn an English degree and a library degree, and now she mostly writes stories about misunderstood animals trying to find their place in the world. Julie lives in Maine with her husband, four children, and big-eared chiweenie dog, where she maintains a Little Free Library in front of her house.
P.S. Check out Julie's "How I Got My Agent" story too.