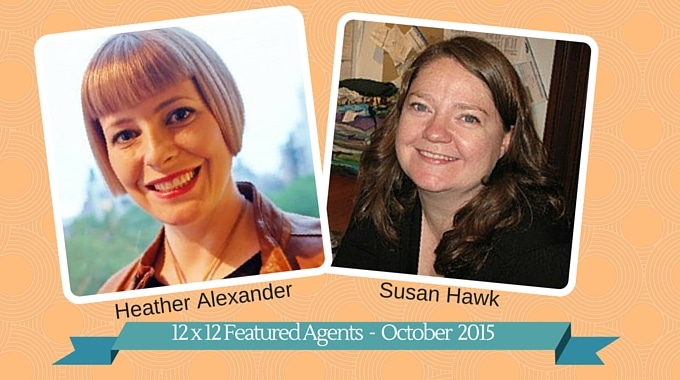 12 x 12 Featured Agents Heather Alexander and Susan Hawk
Little GOLDen Book members of 12 x 12 will be able to choose one of two agents to submit their manuscript to each month.
Heather Alexander of  Pippin Properties will be accepting picture book submissions from 12 x 12 Gold members October 1-15. Susan Hawk of The Bent Agency will be accepting picture book submissions from 12 x 12 Gold members October 16-31. Heather's profile appears first, followed by Susan's. Please read BOTH and then decide who would be the best fit for your work.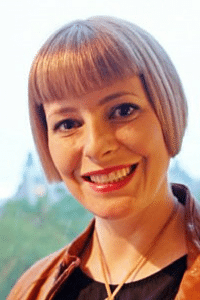 Heather Alexander
A little bit about Heather from the Pippin Properties site:
"Heather Alexander comes from a family where the constant ​​refrain was, "Don't forget to bring a book!" In college, she hid THE PRINCESS DIARIES between Dickens and Hawthorne. One Children's Lit class later, and her path in publishing became obvious. Heather landed in editorial at Penguin, where she happily stayed for six years, working with ​both​ debut and veteran authors and illustrators. As an agent, she is ​excited to develop new talent and help shape careers, which is what she loves to do best."
When asked what she is looking in picture books, Heather replied:
"I like funny and heartfelt, with no obvious message. I prefer a "slice of life" book and will nearly always turn down a book with no story (ie, a list). ​"
Heather was a Featured Agent last year. You can see our extensive profile post HERE. Below are a few updated resources for Heather:
A little bit about Susan from The Bent Agency website:
"Before agenting, I spent over fifteen years in children's book marketing at Penguin, Henry Holt and North-South Books, where I was lucky to work on many different books ranging from Eric Carle's Baby Bear, Baby Bear to Betsy Partridge's This Land Was Made for You and Me, to Nancy Werlin's Black Mirror, as well as the work of Mary E Pearson, Richard Peck and Joan Bauer. I also worked as a children's librarian and bookseller, and remember still the satisfaction of putting just the right book into a child's (or teenager's) hands.
While at Penguin, I also worked for a time in Dutton Editorial, acquiring select picture book and YA projects for that list. My favorite part of that time was reading new submissions — finding something wonderful and imagining where it can go was thrilling to me then and remains so now.
I handle books for children exclusively: picture books, chapter books, middle grade and YA, fiction and non-fiction. The projects I represent share powerful and original writing, strong story-telling and a distinctive, sometimes off-kilter voice. In middle-grade and YA, I'm looking for unforgettable characters, rich world-building, and I'm a sucker for bittersweet; bonus points for something that makes me laugh out loud. I'm open to mystery, fantasy, scifi, humor, boy books, historical, contemporary (really any genre). In picture books, I'm looking particularly for author-illustrators, succinct but expressive texts, and indelible characters. I'm interested in non-fiction that relates to kid's daily lives and their concerns with the world. I'm actively looking for diversity in the stories and authors that I represent. My favorite projects live at the intersection of literary and commercial."
Susan was a Featured Agent for 12 x 12 in 2013 and 2014. You can find our previous profile posts HERE and HERE.
Below are a few more recent resources for Susan:
Full submission guidelines for Heather and Susan will be posted in the Membership Forum.
Please note Little GOLDen Book Members may only submit to ONE of these agents. Please choose the agent who is the best fit for you and your manuscript.
Submissions will only be accepted for Heather Alexander from October 1st – October 15th at 6pm ET/3pm PT.
Submissions will only be accepted for Susan Hawk from October 16th – October 31st at 6pm ET/3pm PT.
Good Luck!